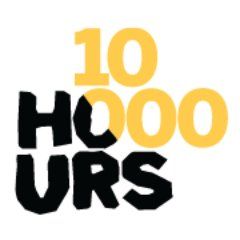 Creamfields announces partnership with the 10,000 Hours Foundation
Creamfields, The 10,000 Hours Foundation and Warrington Borough Council are proud to announce their partnership in support of the local community. The partnership sees Creamfields recruiting festival loving volunteers to throw a mini-festival style 'Cream' tea & dance for elderly people – aiming to break loneliness in the elderly community and introduce young people to volunteering.
On Monday 21st August a mini-festival for the elderly will be held at St Johns Community Church Hall in Walton, next door to the Creamfields site, produced by The 10,000 Hours Foundation and staffed by volunteers recruited from the Creamfields fanbase.
The Event:
St John's Community Church Hall, Old Chester Road, Higher Walton, Warrington
Monday, 21st August 1-4pm
Details:
Volunteers will be decorating the Community Hall in a colourful and fun festival style where guests will be treated to an afternoon of Cream tea, live music, musical bingo, virgin cocktails and also the chance to enjoy socialising, chatting, sharing stories and experiences with young volunteers.
Volunteers wishing to be part of it need to apply via the online form http://www.creamfields.com/creamfields-10000 , with limited space available those chosen to be part of the event will be able to earn a ticket to the festival by giving their time at the event.
Free transport has been arranged to collect guests from Gainsborough House Care Home, Broomfields Sheltered Accomodation, Warrington Older Peoples Partnership, Sandy Lane Community Centre as well as other areas of Warrington.
About The 10,000 Hours Foundation:
The 10,000 Hours Foundation supports local communities and the environment around music Festivals. The charity focuses on working with the homeless, elderly, communities living in poverty, disadvantaged youth and the disabled.
Since 2010 the Foundation has secured over 40,000 hours of voluntary work through organising kitchens for the homeless, renovation of community centres and care homes, parties for the elderly and those with special needs, as well as engaging in environmental conservation projects
For more information surrounding the 10,000 Hours Foundation, please visit: 10000hours.nl/about
For more information on Creamfields, please visit www.creamfields.com