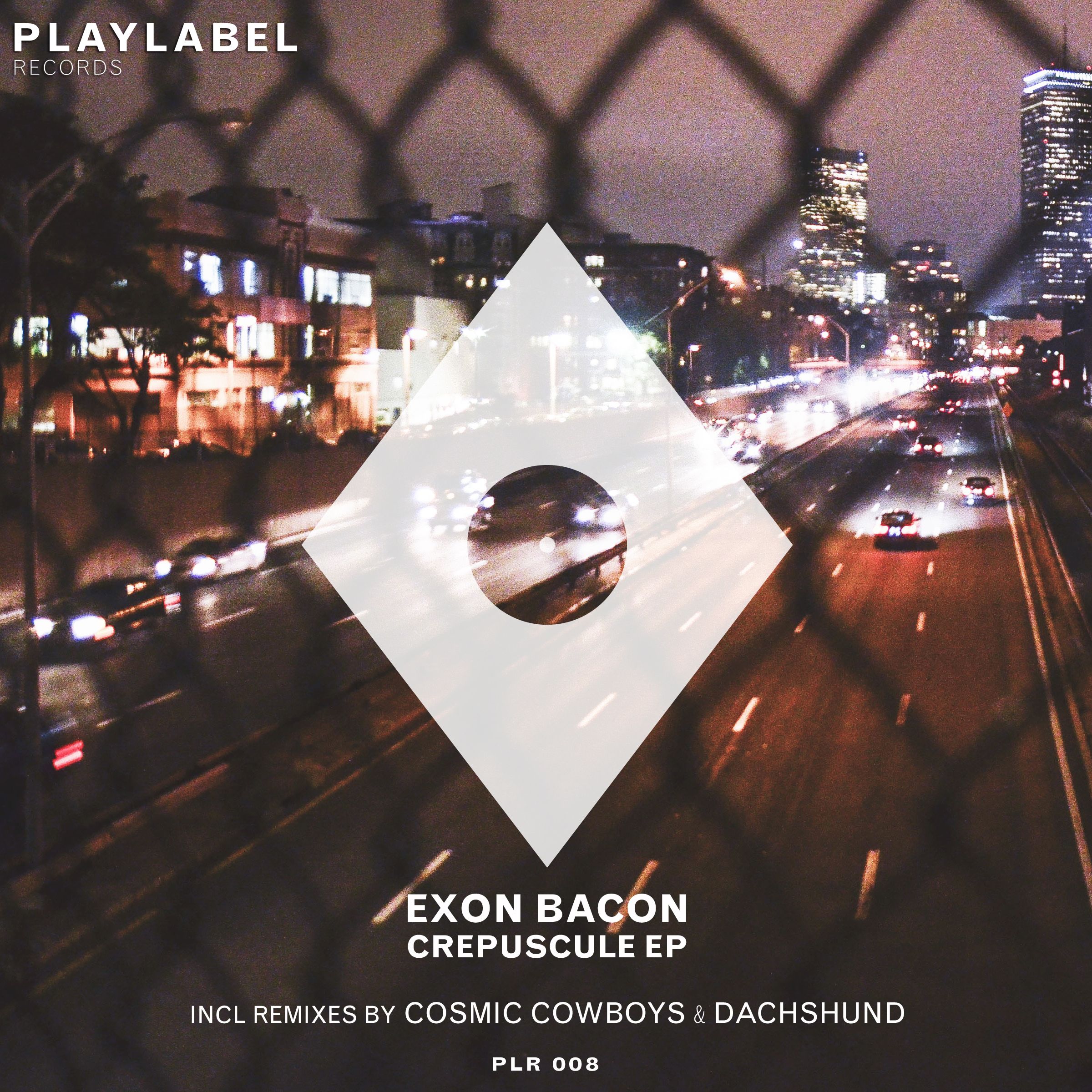 Exon Bacon - Crepuscule EP
Belgian team PlayLabel Records have only been in existence for a year or so, and yet are building building themselves a reputation for producing outstanding talent, as well as taking the Brussels music scene by storm.
They have proved themselves once again with a slammer of a record from Exon Bacon, who already released the highly successful 'Watching Dogs' in May 2015.
Crépescule is a four track EP, with two originals 'Le Soir' and 'La Nuit', remixed by Cosmic Cowboys and Dachshund respectively.
Opening track 'Le Soir' is a laid back, almost nonchalant recording, with softly spoken vocals with some snatched synth. It is a dreamy tune, one for the long summer days for sure.
'La Nuit' on the other hand, is dark and sombre, but no less attention grabbing than it's cousin, 'Le Soir', Reworked by Dachshund, 'La Nuit' leans toward techno, rolling along to rough claps and rubber drums. Cosmic Cowboy's remix of 'Le Soir' is a dramatic and spine tingling. Deep, rolling bass combined with unnerving string synths make for a something pretty special.
Crepuscule is out now through Play Label Records, available here.
pro.beatport.com/release/crepuscule-ep/1659391