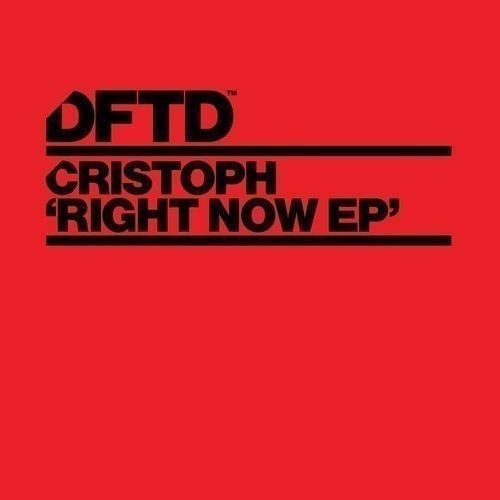 Cristoph – Right Now EP
Having released the massive 'Guffaz EP' on Defected's sub-label DFTD in 2013, the momentum from this North England producer Cristoph shows no sign of waning.

With international touring and support from the likes of Hot Since 82 under his belt, Cristoph returns to DFTD with a new EP titled Right Now, which features three stellar originals; 'Right Now', 'Dubs Business' and 'Not Understanding'.

The EP's title track, 'Right Now', sets the bar high with its starry melody and barrowing bass groove. Certainly in line with the quality of the title track, 'Dubs Business' gets the party started with its tremendous kick and liberating synth strings. 'Not Understanding' pulses to a different drummer as it blends enchanting female vocals samples with a spoken word sample repeating the enigmatic phrase "not understanding". When combined with the monstrous sub-bass kick and tantalizing synth stabs this track delivers a seamless tension driver that could inject energy into any dancefloor.