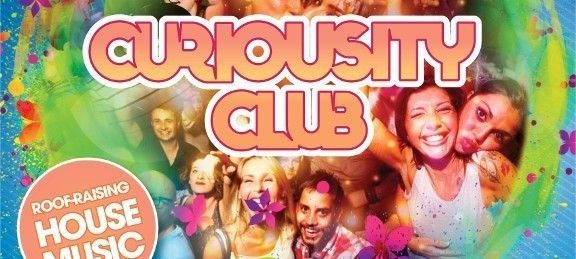 Curiousity Club hits The Grind
On 20th July, Curiousity Club hits The Grind in South London for an all-night summer spectacular of roof-raising house music, featuring Italy's hottest export, producer-in-demand and globe-trotting DJ: FEDERICO SCAVO. With head honcho Lizzie Curious, Select FM's the Dolly Rockers, Passion FM's Max E Groove and Mike Fry all bringing their crowd-enthusing energy to the decks, you can expect an electric atmosphere and a truly friendly vibe, thanks to our super friendly party people!
Price: Concession guestlist £5 before midnight, £8 after. Walk up: £8 before midnight, £10 after
Ticket URL: Email your names to [email protected] for the concession guestlist.
Can I wear trainers? Yes
Tel number: 07912 104963
Website: www.facebook.com/CuriousityClub
Venue name: The Grind
Address: 642 Wandsworth Road, SW8 3JW (5 mins walk from Clapham Common tube)
City: London
Tube Station: Clapham Common
capacity: 400
Date: 20/07/13
DJs: FEDERICO SCAVO / LIZZIE CURIOUS / DOLLY ROCKERS / MAX-E-GROOVE / MOMENTUM DJs / MIKE FRY / MISS FOSTER