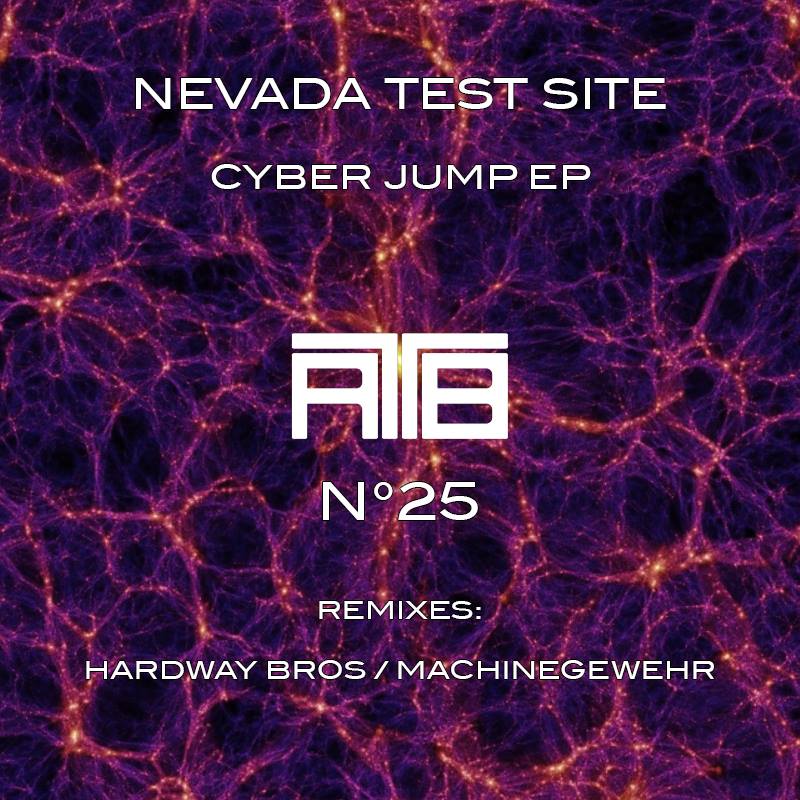 Nevada Test Site - Cyber Jump EP
Rock to the Beat Records hits a quarter of a century of releases with another one of the essential disco packages that have made them so strong for so long. This one comes from Greek duo Nevada Test Site and features remixes from Hardway Bros and Machinegewehr.
Little is known about the pair of producers behind this EP as it is a new alias to emerge, but they waste no time in making a big impression with their first offerings.
The marvellous 'Cyber Jump' is first out of the blocks and is a big but perfectly poised elephantine groove with lolling kicks really sucking you in. Up in the spacious night sky above, twinkling keys and robot vocals rain down to add real sense of space to the whole thing. Some cosmic lines and bold bass notes also add weight and ensure this one will sweep up all who hear it.
Continuing in an epic but slo motion disco groove, 'Global' gets a little busier, with chugging bass, playful synths and gentle whooshes of white noise all helping to pump the drums deep into your bones. It's a luscious track sprinkled with star dust and will bring real colour and cosmic vibes to any DJ set.
Stepping up to remix is Hardway Bros, aka machine music maestro Sean Johnson of A Love From Outer Space association. His top take is a more direct version that hurries up the drums and really reaches out to the stars with its sci-fi synths and endless reverb. A second sizzling remix comes from Rotterdam based musician, painter, illustrator and DJ, Machinegewehrwho, who has a small but well formed discography dating back to 2008. His darker remix is laden with shadowy and heavyweight bass, an inviting sense of doom and frazzled synths that make it perfect for later in the night.
Rock to the Beat once again come up trumps here and really unearth some exciting new artists in Nevada Test Site.
Tracklist:
1. Cyber Jump
2. Global
3. Cyber Jump (Hardway Bros remix)
4. Cyber Jump (Machinegewehr remix)