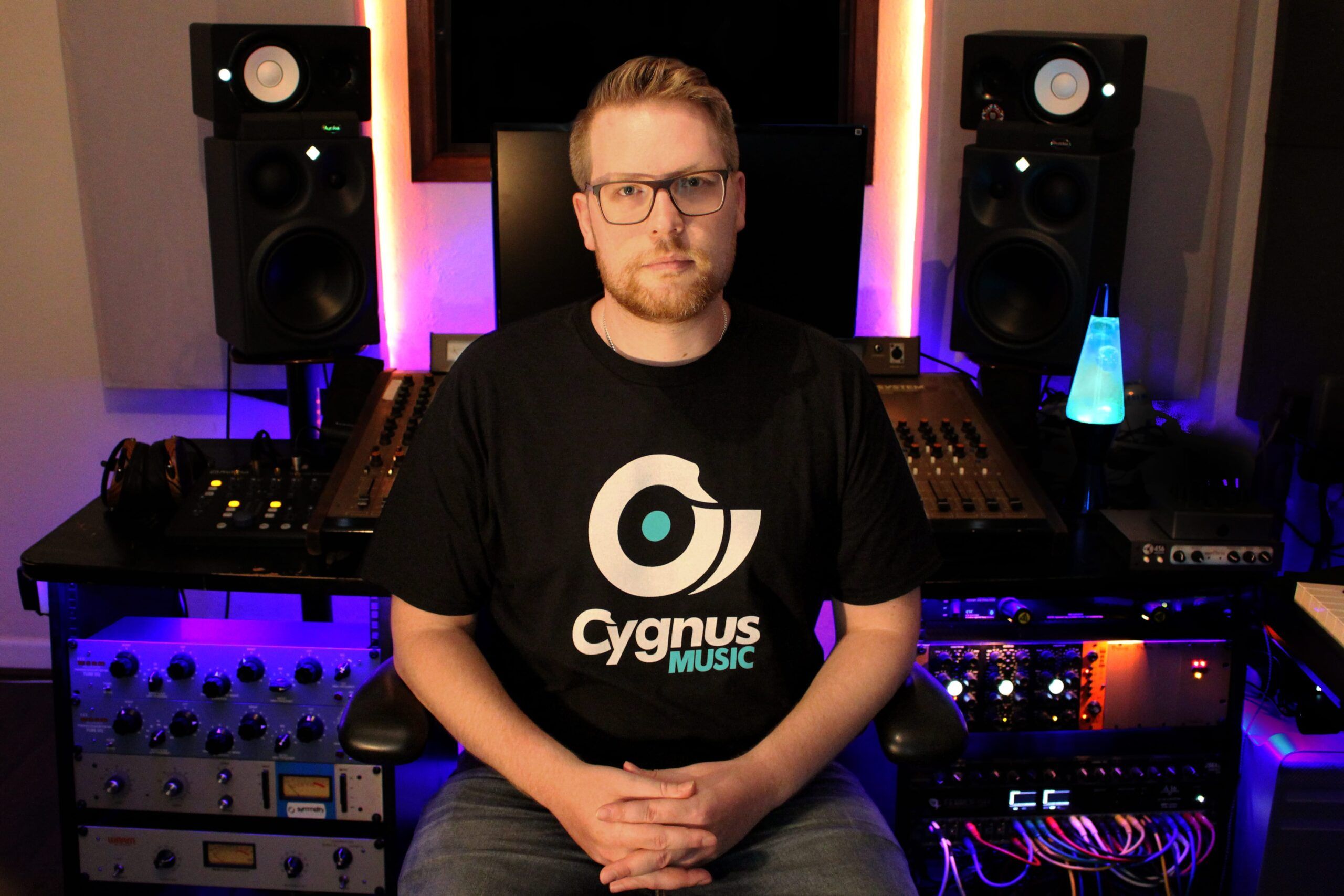 Cygnus Music welcomes Break as new mastering engineer and opens shop to the public
About Cygnus: Cygnus Music is a digital distribution company based in the UK and currently works with around 800 leading dance and urban music record labels. We offer a tailored and personalised service to our clients and enjoy building close relationships with them. We have our own in-house label management system where labels can schedule and manage their releases as well as benefit from functions such as daily sales, accounting, Spotify performance reporting and our shop which offers graphic design, mastering, creative content and more.
Break joins Cygnus!
 Beatport's highest ranking Drum & Bass producer
 Voted critics' choice at the 2016 D&B awards
 Label boss at Symmetry Recordings
 Renowned as one of the scenes greatest producers
 Known for incredible sound design and mixdowns
 Released on Ram, Metalheadz, Critical & more
We are proud to announce that Charlie Bierman aka Break has joined Cygnus Music to offer professional mastering alongside our other engineer Luke Fletcher. Using our Cygnus SHOP, clients can book in mastering jobs by uploading their pre-masters and paying via either Paypal, card or if they are a distribution client they can pay via their label account. There are a limited amount of slots each week so clients are advised to book in advance to avoid disappointment and labels who distribute their labels through Cygnus receive up to 20% discounts on all Shop items.
Cygnus Shop We launched our shop back in 2015 and it's been a huge success with many of our clients using it to order press releases, logo design, cover artworks, biographies and more. Clients often say that our prices are far cheaper than other companies they have used and the quality of the services are superb. Much like Break, we use some of the music industry's best writers and designers to provide quality services which are all managed through our unique order and upload cart system. Distribution clients can even order mastering jobs and add them straight in to their labels release schedule with no need to download and re upload.
Shop goes Public! Along with the announcement of Break, we are pleased to open our shop to the public! Any label, artist or music professional can simply sign up and start ordering items.
We'll make you an offer to move your label to Cygnus
If you have an existing label but are curious to know what Cygnus would offer you, simply complete our 'Make Me an Offer' form.
We'll aim to beat any deal you are currently on with another distributor, and can sweeten the deal with label advance of up to 12 months' worth of label royalties.