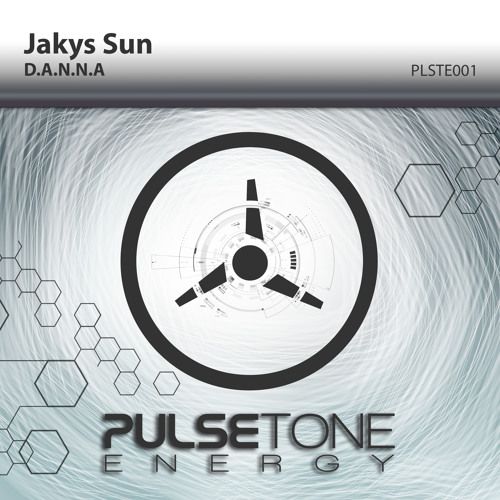 Jakys Sun - D.a.n.n.a
Written as an ode to his fiancée, his self proclaimed biggest inspiration and muse in music, this is a great example of the resurgence Trance music is having in modern times. Jakys Sun is the man on the buttons for this one, releasing via Pulsetone Energy on the 6th April 2018. Based out of Moldova, the producer has shown his talent with this one, and the track's namesake, his fiancée, will surely be happy that such a track has her name on it.
Starting with powerful, poisonous drum lines before breaking in to an orchestral period, this track immediately captures the listener with the evocative production and intense melodies. A emotional yet uplifting drop ensues, with the sort of drums and bass you'd be expecting to hear in any huge rave. Paired alongside this dance floor destroying synthesis, the strings re-enter to add an even further level of excitement to proceedings. Overall, this is a masterpiece from Jakys Sun, who manages to create an entirely unique Trance beauty.
Releasing via Pulsetone Energy, it will be in good company. The sub label of Pulsetone recordings, the label orientates itself towards Trance and all associated with it. With a record for supporting up and coming artists as well as more established acts, Jakys Sun has made a wise decision in working with this label and his progression will surely be assisted with the help of the guys at Pulsetone.
Listen on Spotify
https://open.spotify.com/album/7nvLA0fvqkQtxfTusMkoc2
Buy on Juno
https://www.junodownload.com/products/jakys-sun-d-a-n-n-a/3712518-02
Jakys Sun Online
https://soundcloud.com/jakyssun
https://www.facebook.com/Jakys.Sun
http://jakyssun.com
https://www.beatport.com/artist/jakys-sun/367988
https://www.mixcloud.com/JakysSun