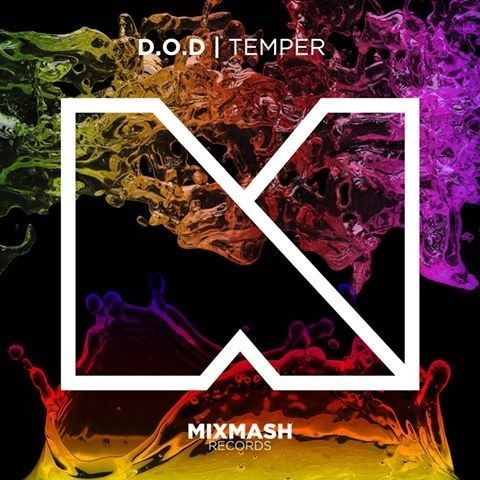 D.O.D – Temper
Following on from the success of his last release – a collaboration with Henry Fong on 'Bust Dem' (Spinnin') – D.O.D is back on Mixmash Records with a brand new single, 'Temper' – set for release on 16th March.
While 'All Or Nothing' showed the young DJ and producer's ability to create chart-worthy crossover hits, with 'Temper', D.O.D has his eyes and the listener's ears, firmly routed to the dancefloor.
Opening with a sub heavy build, it isn't long before D.O.D's deft ability to inspire anticipation shines through, leading to an anthemic melody that permeates the memory, leaving unbridled euphoria as it moves with the beat. D.O.D's unpredictable production approach is truly exhibited in 'Temper', as he moves from the big room to the basement in seconds, twisting the track into his own take on Australian bounce, complete with cartoonish percussion and pummelling kicks.
Showing such advanced skills so early on in his career, D.O.D has found his home on Laidback Luke's Mixmash Records imprint. The label itself is a natural fit for D.O.D's style – continuing to push forward thinking electronic music release after release. With 'Temper''s uncompromising design, it's not difficult to see why D.O.D has become such a hit with the label – and it is hard to envisage him ever slowing down.