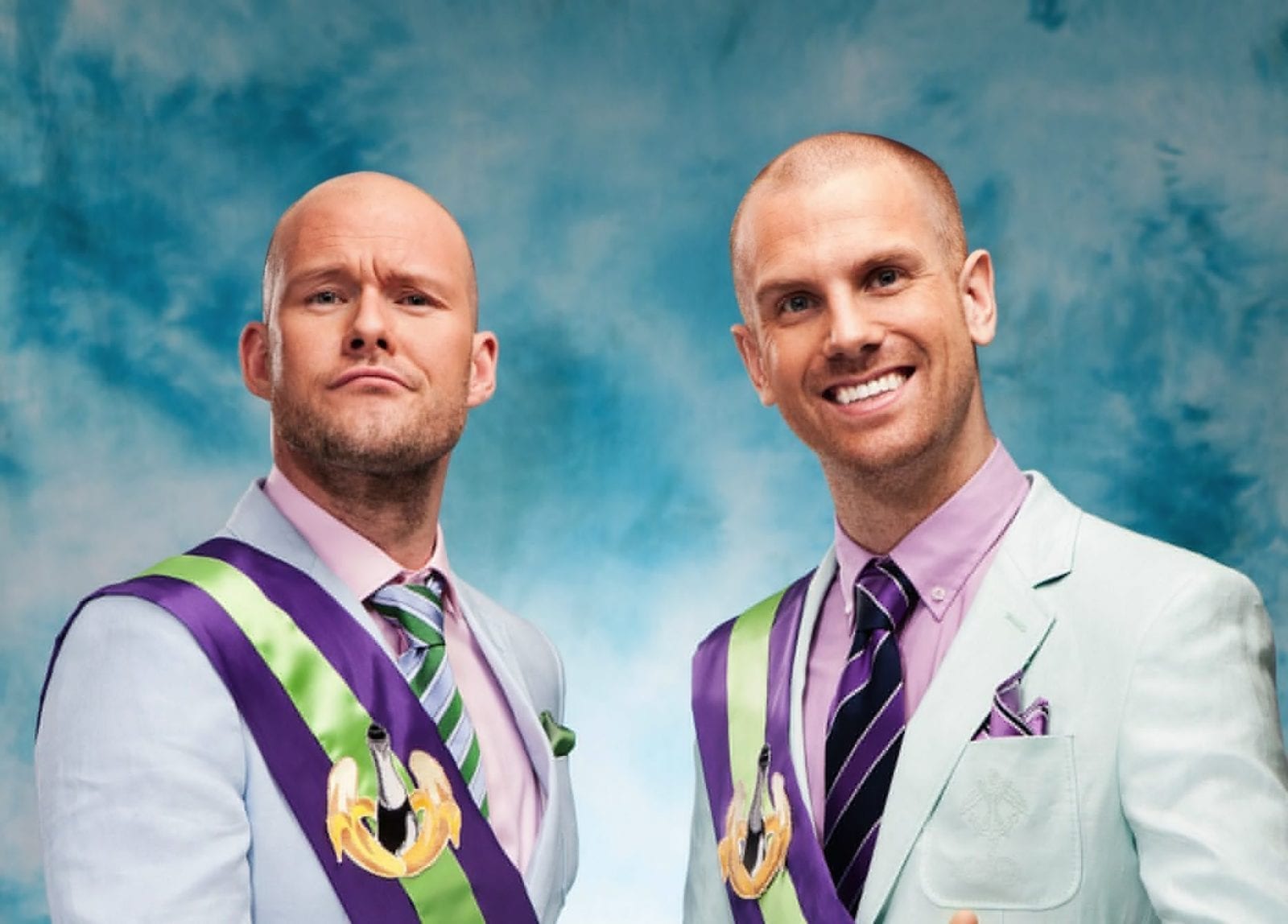 DADA LIFE WANT YOU TO GO BANANAS
Back in October 2013, they broke the official GUINNESS WORLD RECORDS™ title for the World's Biggest Pillow Fight. Now rampaging Swedes Dada Life are going in for a second title – this time round for the Largest gathering of people dressed as fruits – and they're calling on the Citizens of Dada Land for help!

Olle Corneer and Stefan Engblom – known and adored by millions of fans around the world for their crazy stunts, eye-popping stage shows and epic, thundering electro house tracks – are set to shoot for the title during their July 18th San Bernadino festival The Voyage.

Buy tickets to The Voyage 2015 and listen to 'One Last Night On Earth' preview here



To be a part of the GUINNESS WORLD RECORDS record attempt, all you need to do is purchase your ticket to The Voyage, then bring your banana costume with you to the Main Stage ready for Dada Life's big set. Once Olle and Stefan give the signal, stand up and be counted with your fellow Citizens of Dada Land as officials from GUINNESS WORLD RECORDS tally the final numbers!

Drawing over 12,500 festival goers from across North America and the rest of the planet, tickets for The Voyage 2015 went on sale last week and as expected are selling fast. With plenty on offer to attract those looking for an epic time – including camping, a Silent Disco, arts & crafts, a full on water park and more to be announced – this will be Dada Life at their biggest, best and most insane.

To get your tickets to The Voyage 2015 and become an official world record holder with Olle and Stefan, head over to www.thevoyage.co now!