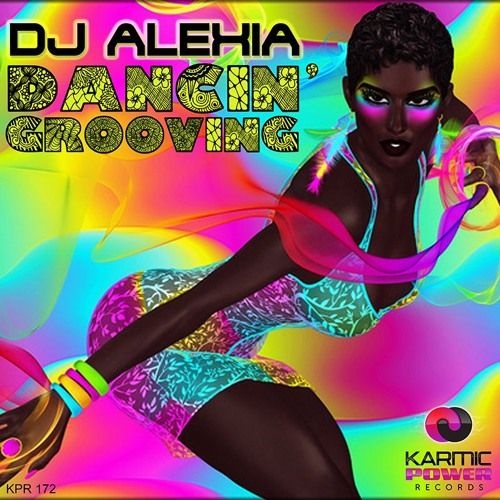 DJ Alexia - Dancin´ Grooving - Dancin' Grooving
Featuring international talented producers/remixers that put great work into reinterpreting this funky classic house track for Karmic Power Records. The remixes pack this EP with five different fresh flavours.
Legendary Gene King from Toronto kept the spirit of the Alexia's original version, but gives the track a deep melodic touch, new synth-riffs, layers of pads, driving synth bass line, betwixt a unique adaptation on the original melodics. A palpable sophisticated production!
Max Ferrante from Rome. The prominent producer has many original and remix productions under his belt. Max enhanced the track utilising some of the key elements of it's original counterpart to appeal the late night riders dance floor! Let's Groove to It!
Oscar (Soulistik) Arias, Miami Beach – Soulistk certainly push the track to an exotic percussive latin flavour. Perfect for all dance floors – fits right into the summery Ibiza's mood.
Ru.DiJ – Riccione – Italy, the beach-town internationally known for the amazing clubs where dj's from all over the world comes to play. Ru.Dij X-Perimental bow with progressive roller creative production. This version not only gives you the kick to-the-dance-floor, but is a pleasant track just to listen to for the infectious trippiness sounds that blend into a Detroit tech house mood.
Achille Lombardi – Italy. Achille Lombardi (Deep Tech Remix) completes the remix brace, distinctive in it's deeper, dubbier approach that defy big raving crowds. Achille's interpretation weaves into the trendy Berlin deep techno sound.
Included in the package is the Dj Alexia's original mix. Rubbering funk synth-bass line, grand piano chords, layered the syncopated chords of the B3 organ. Inspired 80's rhythms, emphasised by the "spanking" delayed big claps.