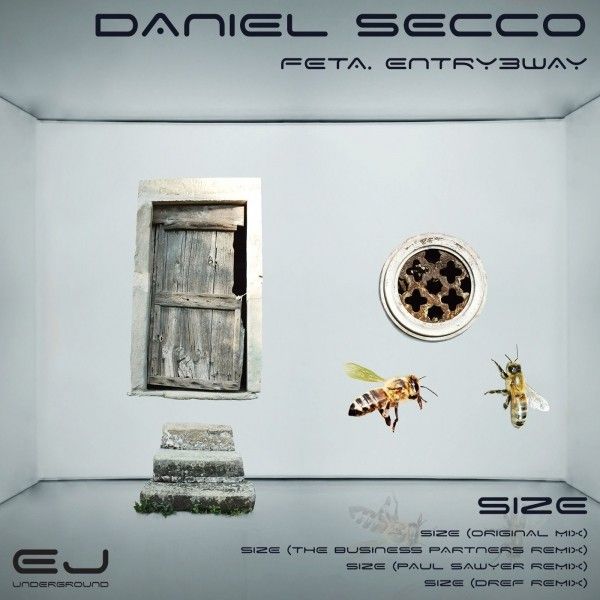 Daniel Secco feat. Entry3Way – Size
EJ Underground present a musical masterpiece from Daniel Secco, a Brazilian based DJ/producer/musician whos already gaining support from the likes of Mark Knight, Jon Rundell, Adam K, Carl Cox, Audio Jack among others under his alter ego Kootech. Already having secured DJ residencies at Cubo Club in Campinas, Sin House Club in Manaus, and Heaven & Hell Club in Campinas and various events such as Emtrance, Hedone, Vertentes, Mystic, Bigdipper, Deep , X-magic, Mytology, TTranced Festival, BooM Shankar, Humanitah, Electro Bier, NAJA , Soul Vision Festival, Payground Sp, Universo Paralello etc. To add to the talent that is Daniel Secco, he teaches Dj and Production Courses at Aimec (International Electronic Music Academy at the Campinas headquarters) in Brazil.
'Size' is a deep bass driven techno track that is hypnotizing and guaranteed to wet your taste buds if you love your techno with a great vocal hook. Three very different remixes complete the release from the rising stars of clubland in the South of the UK, The Business Partners, hard driving Tech House remix from DREF aka Fred From France and Paul Sawyer with his usual Techy touch.