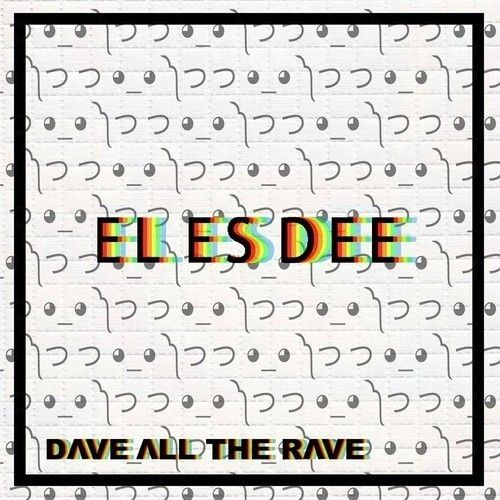 Dave All The Rave – El Es Dee
The next big name in the electro-house scene is not wasting any time making waves. Hailing from St. Louis, Dave All The Rave has been positioning himself into the dance music world quite comfortably. Catching the eye of label boss Tommie Sunshine firsthand in September of 2013 with a debut Brooklyn Fire release called "Drop Bass," Dave started his legendary trip as one of the headliners on their heralded SXSW showcase. This led to his second release on the label's Fire House 4 compilation with "Lighthouse" this past spring, and more recently, the aspiring producer gained support from chart-topping megastar Benny Benassi, who dropped "Language of the Rave" on his popular iHeart Radio Show.
Dave has been hard at work in the studio all summer, launching an all out mission to conquer hearts and baselines, starting off with a free release of his latest production, "El Es Dee." Do Androids Dance dropped the exclusive today, making note how "it's very different then those main stage bangers you heard all summer as there are no cheesy over the top vocals and there are no Pryda snares. Both a tribute to the legendary sound of acid house that came to define a generation of ravers, in addition to a track that stands entirely on its own in the present, "El Es Dee" is a rare breed of electro-house that defies formulaic notions sometimes associated with the genre.
Similar to an LSD trip, the track starts quiet and builds to a hair-raising crescendo before it hits you hard while still leaving room to breathe — far from the sensory overload of so many modern house-tempo tracks. Make no mistake, Dave All The Rave carries his own confident, distinct voice with his ever-evolving production style, and it will hit you from the first listen. Don't say you weren't warned.
With more free bangers on the way, in addition to collaborations with fellow Brooklyn Fire-supported producers Eric Sharp and Eric Leed, Dave All The Rave is fully poised to infiltrate the dance music world in a monstrous way before the end of this year. Keep an eye out for what all the raving will about this fall and winter season, and we promise you won't be disappointed.