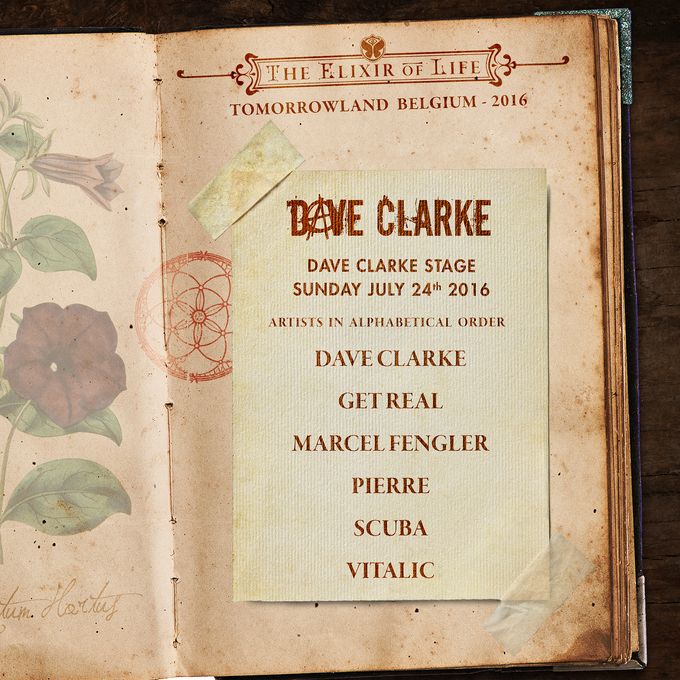 Dave Clarke Presents Acts for Tomorrowland Stage
Dave Clarke is proud to announce five techno titans, joining him to celebrate his 5th year hosting a stage at Tomorrowland on Sunday 24th July.
Taking charge of new an exciting stage for 2016, Dave Clarke will once again present a broad range of cutting-edge underground dance music to the festival with something for every discerning music lover.
Joining him on the decks this year will be Get Real, Marcel Fengler, Pierre, Scuba and Vitalic with MC Gunner back again as the master of ceremonies.
Entrusted with hosting a stage for a 5th year running, Dave Clarke will share his undying passion for techno to a sold out crowd of music fans from all over the world.
Says Dave Clarke: "As ever, thoroughly thrilled to be invited back to the worlds most successful dance festival and be given a stage to programme, a complete honour"
Stage Running Order:
Dave Clarke – 22h15 – 00h00
GET REAL – 20h30 – 22h15
Vitalic – 19h00 – 20h30
Scuba – 17h00 – 19h00
Marcel Fengler – 15h00 – 17h00
Pierre – 13h00 – 15h00
Tomorrowland 2015 will take place from 22 – 24 July. More info here: http://www.tomorrowland.com/