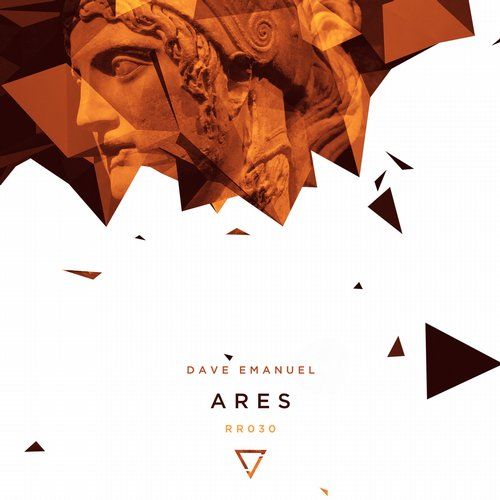 Dave Emanuel – Ares
Up and coming Swiss DJ, Producer and Audio Engineer Dave Emanuel is back to form this month with another distinctive tune by the name of 'Ares'. Released on the 13th of April, 2015, 'Ares' is set to add credits to Dave Emanuel's long list of releases, currently standing at around 150 productions on Beatport. As a versatile DJ and producer, David Horhager, the man behind the Dave Emanuel pseudonym, draws inspirations from various genres of electronic music including: Progressive House and Uplifting Trance, but extends his influences to: Classical, Jazz and Folk music as well.

His unique style has landed him deals with prominent labels including the likes of: Streamlined (Spinnin'), Hotfingers, JUMMP, Flashover, Be Yourself Music, Plasmapool (TRXX), Vous, Arisa Audio and Big Fish to name a few. Furthermore, his work has been in the limelight since the very beginning and along the years he's manage to get a thumbs up from A-list DJs such as: Hardwell, Nicky Romero, Tiesto, Armin van Buuren, Diplo, Swanky Tunes, Chuckie, Blasterjaxx, Sikdope, Ferry Corsten, Above & Beyond, Paul van Dyk, Giuseppe Ottaviani, Cosmic Gate, W&W and Judge Jules amongst many others. Moreover, still in his early twenties, Dave Emanuel can already boast high profile collaborations with Tom Ferro and Nick Double, together with numerous live performances at some of Europe's most prestigious clubs like: Oxa, MàD, Exil, Kraftwerk, L'Archet and Dome.

Sitting within the Progressive House genre, 'Ares' hits with a solid four on the floor drum pattern, which develops into a more complex rhythm with the use of Hi-Hat syncopations. A pitch shifting synth loop gets the melodic side going and drives the track into a powerful ascension resolving into an uplifting, subby drop which feeds off the lower end of the frequency spectrum. Dave Emanuel devices a further ascension which turns into an epic string led, orchestral section, showing off his Classical influences and sublime arrangement skills. The mellow string melodies quickly transpire into an intense lead synth harmony which moves the single towards the Big Room domain once again. The Big Room influences within the track are further reinstated with a colossal drop, adding Spanish Guitar fills to keep a link between the song's diverse parts. 'Ares' is a clear display of Dave Emanuel's deep musical roots, refined sonic palette and astounding musical maturity.

'Ares' has now been inducted amongst Reepublic Records' growing catalogue. Since establishing itself in 2014, the Copenhagen based label has been a trend-setter across multiple genres and has made it its mission to pursuit the best young talent around. Dave Emanuel surely fits this profile and will now be part of Reepublic Records' top-notch roster, amongst names such as: Michael Zhonga, Sebastian Bronk, Vander Blake, Issiah Roberts, Jai Nova, Rockdroid, Arkitech, Grax, Electro Brothers, Funk D, Nikklas, Chris Baxx, Edu Barboza, Trifo, Jayden Jaxx, David Estebal, Robin Roij, Retrovision, Yonathan Zvi, David Taylor, Anthony Provenzale and The Dirty Code. 'Ares' has yet again proven what Dave Emanuel is capable of and will certainly be mounting a fight for top chart positions in 2015.