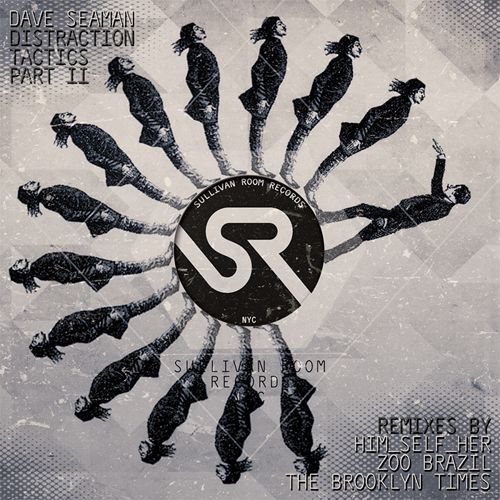 Dave Seaman – Distraction Tactics Part 2
Dave Seaman is one of the original movers and shakers of the UK house movement, with his new Selador Recordings label releasing some of the best new music around and Dave also releasing more superb music on the likes of Noir, Suara, Hive Audio, Tulipa and Sullivan Room, 2015 is shaping up to be a very exciting year indeed.
Already a road-tested dancefloor demon, Dave Seaman's "Distraction Tactics" is a musical weapon to seize the moment, grab attention and make bodies move! Dave's knowledge of how to work the best dancefloors around the world shines through, as always. It is no wonder that he remains one of the legends of electronic dance music scene. Initial support from Monika Kruse, Stacey Pullen, Aidan Lavelle, Joseph Capriati and many more DJs of note, means that this package is set to fly!
Apart from Dave's rather huge Original Mix, there's a fine selection of remixes on offer here too. The magical Him_Self_Her inject some of their distinctive "house music with feeling" attitude into the proceedings with a remix that joins the dots between deep grooves and driving tech, right through to disco enhanced techno… Meanwhile Swedish duo Zoo Brazil serve up a powerful Tech-House groover that will undoubtedly be a great addition to any playlist for this summer season. Sullivan Room's own The Brooklyn Times give the track a darker edge with a heavier groove and sinister synths, and Meandisco rounds things off with a handy DJ tool to layer over beats or to use as an intro.