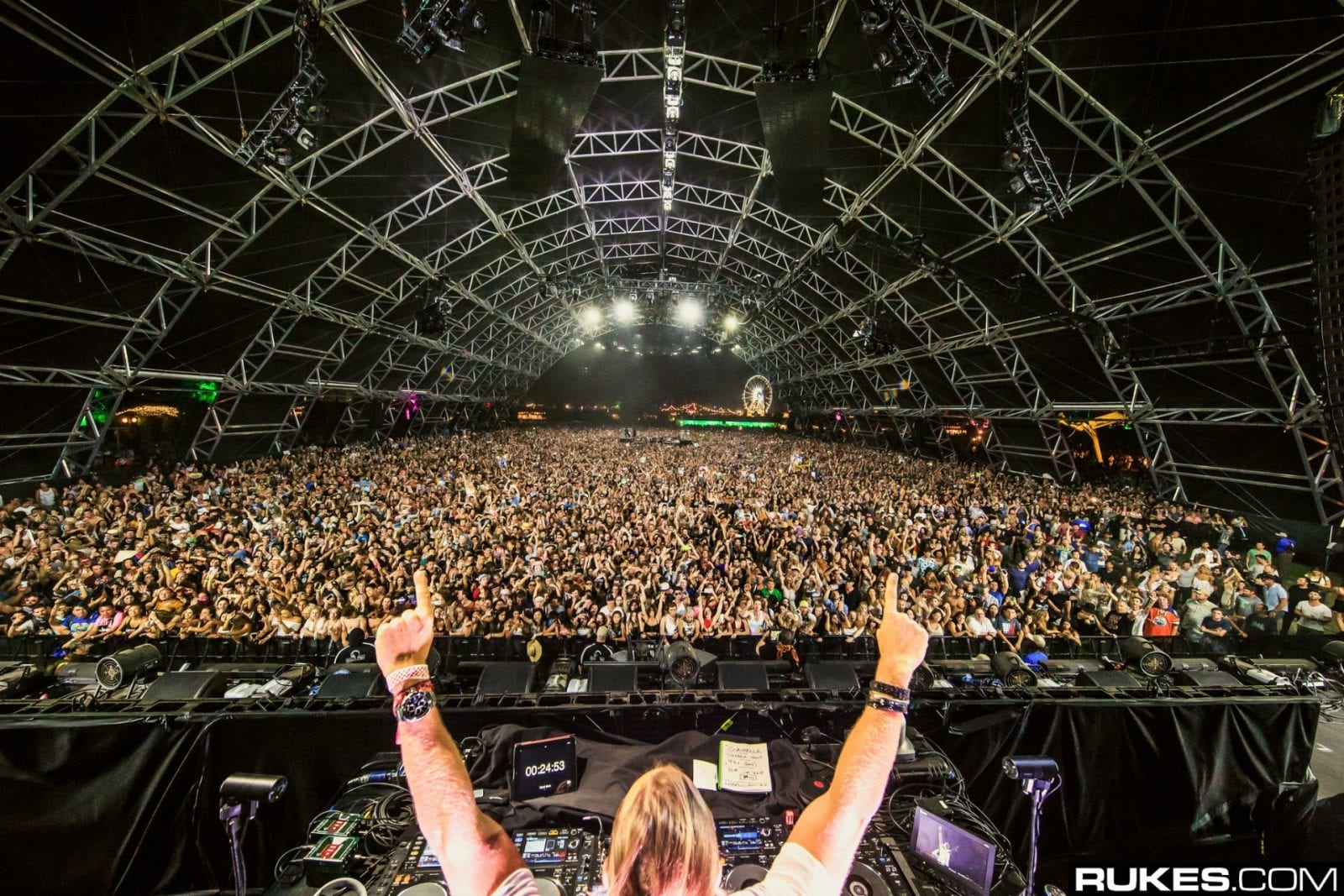 David Guetta closes Coachella weekend one with an 'Awesome Surprise'! 
Fresh off smashing his headlining set in Coachella's Sahara Tent last night, multi-platinum selling and GRAMMY award-winning producer David Guetta celebrates his hot new single "Hey Mama" (feat. Nicki Minaj & Afrojack) already #28 at US Top 40 this week with a huge growth on Shazam's Top 100, coming in at #10 last week. The single is also #15 on iTunes' Overall Singles, with sales projected over 50k next week.



Last Sunday night, Guetta also surprised Coachella audiences during his festival closing headline set, bringing out The Black Eyed Peas during his smashing performance, debuting their new single, "Awesome" feat. David Guetta" which he produced and has a feature. David Guetta first broke dance music into US radio six years ago with his Black Eyed Peas collaboration, "I Gotta Feeling" (which Fergie and band also performed during the enthralling encore) so the two artists have a long standing relationship.

The Black Eyed Peas first heard Guetta's song "Love Is Gone" and will.i.amthen invited him to produce a record for them, which went on to become one of the biggest-selling records in history, and subsequently opened the US airwaves to electronic beats. Fast-forward to 2015, and Guetta & The Black Eyed Peas remain family. EDM culture in the US is no longer underground – it is the sound of US radio, and the most powerful musical movement the world has seen since rock & roll. Fusing hip hop with electronic, the world came together, kick-started with "I Gotta Feeling," and the two opened doors for many then-underground artists. Six years on Guetta and the Peas reunite. AWESOME – for real.
LISTEN features vocal contributions from Sia, Nicki Minaj, John Legend, Emeli Sandé, Ryan Tedder, Sam Martin and Nico & Vinz. The album sees Guetta expanding his musical boundaries, challenging the dance music community with A-list collaborators, as well as genre-spanning emerging talent, all while staying true to his masterful pop and club roots. LISTEN also finds David Guetta coming with a fresh approach to his songs on this album, which has lush instrumentals, and features strings and acoustic instruments in the mix.

Guetta has sold over 8 Million albums globally, combined with over 44 million tracks sold globally. With LISTEN, David Guetta will cement his status as a genre-busting hitmaker with his in-your-face fusion of electro and hip-hop.