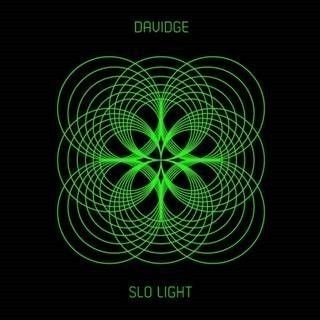 Davidge Album – Slo Light
7Hz Recordings / Shamrock Solutions Ltd. is proud to announce the stunning debut album by Davidge, AKA award-winning producer / musician Neil Davidge, renowned previously for his production, co-writing and sonic-sculpting of music for Massive Attack, David Bowie, Snoop Dogg, Damon Albarn, Primal Scream, Elizabeth Fraser and Mos Def.
The album's title-track 'Slo Light' launches the epic journey and clearly demonstrates Neil's stamp on latter Massive Attack albums.
The video trailer was directed and shot by Gustavo Andrade for China Dolls Films and was co-directed and starred-in by singer and collaborator, Stephonik Youth (whose band Living Days are signed to Dave Sitek's label Federal Prism).
An album deeply-schooled in Bristol beats, electronica, soundtracks, orchestral music and more, the 'Slo Light' album creates a fantasy world in which tension, darkness and beauty find the perfect equilibrium. The record is sky-high on production value with an unparalleled clarity and sonic depth typical of Davidge's unique style and sound.
Neil Davidge is a record producer, songwriter, film score composer, musician and occasional backing vocalist. Working in close collaboration with Massive's Robert Del Naja (3D), he had a key hand in shaping the sound of the band's third album, 1998's Q Award-winning 'Mezzanine'. As with 'Mezzanine', Massive Attack's fourth album '100th Window' was largely piloted by Davidge and Robert Del Naja. 'Heligoland' – the fifth studio album by Massive Attack, was co-produced by Davidge and 3D, with additional production by Tim Goldsworthy. Davidge co-wrote 8 tracks (and produced/mixed the airplay hit 'Paradise Circus') as well as playing keyboards, bass and guitar.
In 2004 he took the lead as score composer with Del Naja on the Luc Besson movie 'Danny the Dog', later renamed 'Unleashed' in the USA. This was followed by Davidge's solo score for the Paul McGuigan directed 'Push', plus scores for 'Bullet Boy', 'Battle In Seattle' and 'Trouble The Water', which received an Oscar nomination for its score and won 'Best Documentary' at the '08 Sundance Film Festival.
Working with Snoop Dogg on the end title track, Neil scored the music for 'In Prison My Whole Life'. He also provided additional music to the Warner Brothers blockbuster 'Clash of the Titans'.
2012 saw the release of the Halo 4 OST, which Davidge composed, arranged and produced. The critically-acclaimed soundtrack went on to set the official record as the highest-charting video game soundtrack ever, having reached #50 in the Billboard Chart, #10 in the Independent Album Billboard chart and #3 the National Soundtrack Chart.
Following years of industry respect and renown, 'Slo Light' is primed to be the record that brings Davidge to the ears and minds of discerning music lovers, as a figure of talent and vision, who'll appeal to fans of sound-exploring producer/artists like Brian Eno, Trent Reznor, Moby and William Orbit.
Designed by Stephen Kitchen, the 'Slo Light' album inner sleeves features geometric shapes that are individual aesthetic interpretations of each track, and the cover art is a phosphorescent design of a similar nature. The album will be released in the following formats:
• 11 track Digipak
• Itunes exclusive version
• Double coloured heavyweight 12" vinyl with exclusive tracks, special bundle DJ slip mat and poster and further exclusive remixes from Rob Smith (Smith & Mighty), US based Quadrant, Kid Hops and Iris and German-based Michael Mortlock.