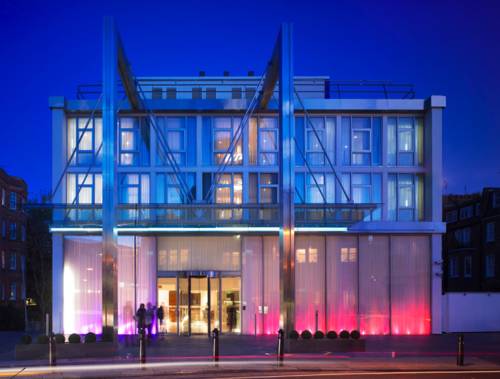 December Live Music at K West Hotel
K West Hotel & Spa in Shepherds Bush is delighted to confirm it will be hosting FREE live music events throughout December 2018.
Expect to hear a range of top-class DJs every Saturday night including DJ Jewels, DJ Richard, DJ Joanna and DJ Manoo from 10pm until 2am in the swanky surroundings of Studio Bar.
Live performances will also be taking place every Thursday and Friday from 7pm featuring well-established acts such as Montrell's Jonny Taylor and Laurent Day.
Get into the Christmas spirit with Jazz duo The Night and Day Collective who will be performing a collection of Christmas hits on Friday 21 December 2018, from 7pm. K West will be hosting live music events throughout the year with a diverse range of upcoming and acclaimed artists making it one of the hottest music destinations in West London.
K West is the place to be this holiday season with an array of Christmassy celebrations. Enjoy a range of festive-inspired cocktails. The Library has also been transformed into a cosy Winter Chalet for the festive holiday so why not relax with a glass of wine and a good book in the chalet's snug surroundings.
Formerly the BBC Recording Studio Kensington House in the 70s and 80s, an endless list of Rock 'N' Roll royalty have stayed, played and misbehaved at K West – Bob Marley and the Wailers, The Kinks and of course, Bowie to name a few. Since becoming a hotel, the venue has continued to strike a chord with musicians and music fans alike.
K West, Richmond Way, London W14 0AX
Tel: 020 8008 6600 or www.k-west.co.uk
Facebook, Twitter and Instagram @KWestHotel