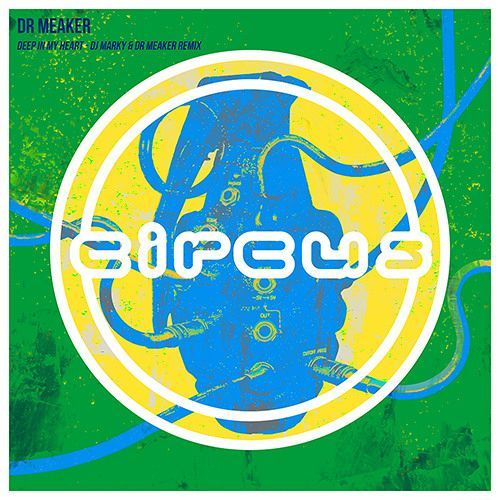 Dr Meaker ft. Lorna King - Deep In My Heart (DJ Marky and Dr Meaker Remix)
It's been one year since Dr Meaker released their critically acclaimed album Dirt & Soul on Circus Records. The album was the Number 1 selling drum & bass album in the world on its release – gathering support and earning respect from every corner of the globe. Since that bomb dropped, Bristol's most exciting live D'n'B act have been touring the world with their own unique take on the 'Bristol Sound', a take that has just seen them rewarded with the Best Live Act 2017 award by Bristol Pride.
Back in the studio, the first item on the agenda has been a collaborative remix project of tracks from said album, kicking things off, a 2017 take on "Deep In My Heart." For this Dr Meaker has teamed up with DnB legend DJ Marky, the man from Brazil needs no introduction, the mid-2000's was defined by his fresh approach to the music form. This collaborative remix is already on fire, having picked up huge support across BBC Radio 1 and 1Xtra.