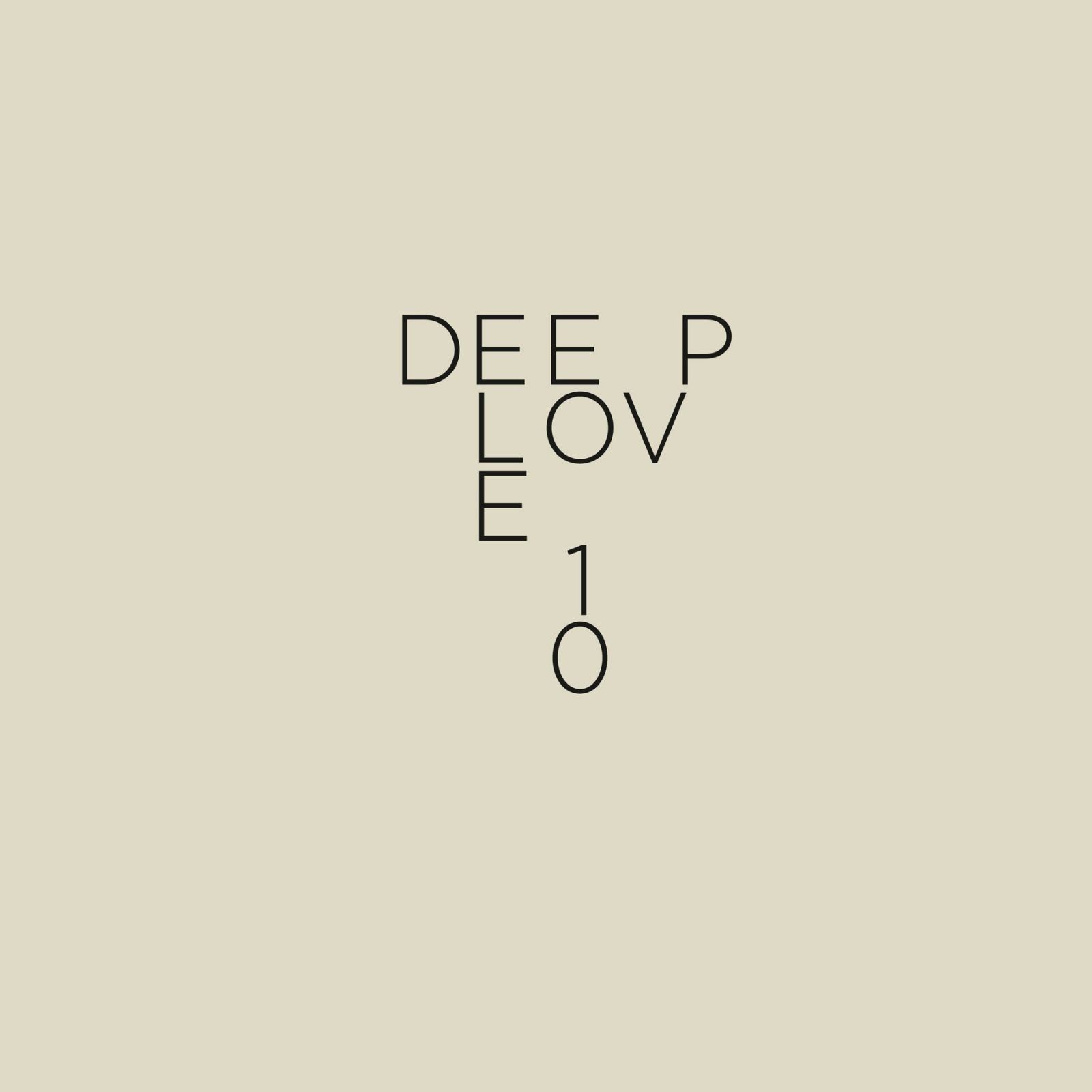 DEEP LOVE 10
In 2004 Dirt Crew started their little label and had no idea it would take these proportions. This year they celebrate their 10th anniversary. After many years of changing music styles and hype DC HQ is in rude health. The best thing about all this is that vinyl is back and they overcame the Digital vs Vinyl 'crisis'. They even started a new sub label 'S P I E L' last year that focuses on more Indie and Disco orientated music.
With recent big albums from 'Tigerskin' and 'Detroit Swindle' they have also stepped into the full artist album game which is another big leap for the Berlin based imprint. This year will see more fine releases from a lot of up and coming young talent like 'Nachtbraker', 'Schmutz', 'Kito Jempere' and most recently 'Brame & Hamo'.
To accompany this great event, Dirt Crew will be releasing this special anniversary compilation called 'Deep Love 10' on CD and Vinyl 12″ that features even more exciting new faces to the Dirt Crew family. Rather than looking back at all those great releases and artists they have worked they bring you a CD packed with mainly new artists. Only their most consistent artists 'Tigerskin' and Japanese House head 'Yosa' are familiar faces here on this compilation.
'Deep Love 10' kicks off with a smooth rolling intro track by the mysterious Chicago based 'Edit Murphy' who has been releasing on the fine ' Smoke n' Mirrors' label with his deep disco infused House. Followed by Irish newcomer 'Fion' who is a fellow producer and friend of 'Brame' and ' Hamo' who released their stellar debut earlier this year. This time Fion takes it in a spacey and deep direction, a great bouncy and funky track.
The third track is by 'Yosa' who just released his first full album in Japan on his own imprint and has been doing great things on Dirt Crew previously. The track he provides is a true 'Yosa' banger with great vocal cut ups and a high energy House/Disco feel. Leeds based 'Death on the Balcony' deliver the next track, these guys have a steady release schedule on labels like 'Dikso' and 'Seven Music' and they slow down things a bit and take the album in a more laid back and moody direction. Track number 5 is from one of the young newcomers based in Berlin. 'Timothy Blake' has only released once and here we get a very fresh Italo Disco approach to his House sound. Much like old 'Kerrier District' stuff, his joint is funky as hell.
The middle track of the compilation is by 'Kito Jempere', The St. Petersburg based producer is mainly known for his great release on 'Freerange' and most recently for his debut album, released on his own 'Fata Morgana' imprint. He delivers a real jam that deserves without doubt to be the A-side of the vinyl release. Dirt Crew will also release a follow up full EP by him early next year so stay tuned for more from this stormimg talent…
London Based 'Matt Masters' drops track number 7, a slow analogue burner that pans between electro and techno and takes the album towards darker spheres just to be followed by the breaking track of the compilation, the beautiful and jazzy 'Baby's Smile' from the very talented Manchester based producer 'Hidden Spheres'. With his first full release on 'Save You Records' this year we predict a bright future for this newcomer.
Dirt Crew's very own 'Tigerskin' takes on to track 9 with one of his powerful dance floor bombs, the cool off beat and stabby bass of this track catches you from the start whilst the next track is by a buddy of 'Kito Jempere'. Also hailing from St. Petersburg 'Ponty Mython' shows that the Russian house scene is more vibrant than ever and that there is much more to discover from this part of the world. Also from Eastern European, Lithuania to be precise, we have the next new face with a storming track. 'Zoe Zoe' has already released on 'Hypercolour', 'Local Talk' and was featured on 'Maya Jane Coles' DJ Kicks compilation. A great newcomer to keep an eye on indeed!
The closing track for Dirt Crew's anniversary compilation is by 'Schmutz' from Belfast. With their incredible tight techno and electro influenced 'Who Knows' they just blew Dirt Crew's minds when they first heard the track. With their debut release on Gerd's '4Lux Black' label earlier this year, they mix Detroit House vs Classic 90s UK techno into a very refreshing sound and make a fitting finale for Dirt Crew's 10 Year celebrations!