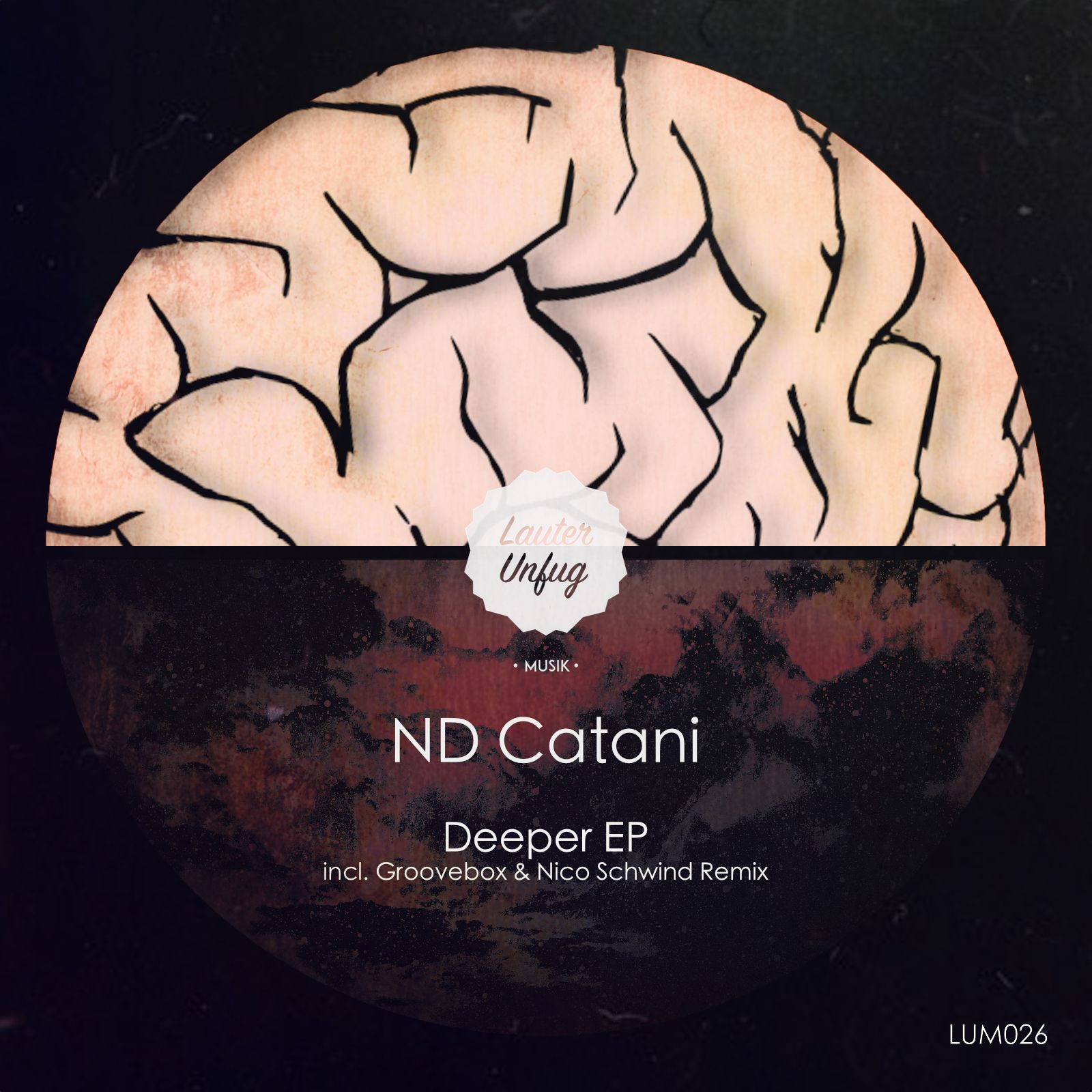 ND Catani - Deeper EP
Lauter Unfug regular ND Catani returns to the Luxembourg-based label with a pair of energetic cuts featuring remixes by Germany's Niko Schwind and Spain's Groovebox.
Also hailing from Luxembourg, ND Catani is known for appearances on Gfab Records, Noobish Records and Ill Fish Recordings when not releasing and remixing for Lauter Unfug. The imprint itself has just released a series of seminal EPs from artists such as Black Girl / White Girl, Saytek, Chris Hartwig, as well as label co-founder Riven – a testament to how strong the label's discography has become.
'Go Deeper' is shuffling slice of House that pairs eerie synths with soulful vocal loops and a cacophony of percussive hits before Stil Vor Talent producer Niko Schwind provides a remix that strips the track back before rolling out a rumbling bassline, whirring effects and infectious breaks. 'Hype' then sees ND Catani integrate spectral chords, crashing cymbols and metallic stabs until 100% Pure associate Groovebox reimagines it to provide a cavernous roller of his own.
ND Catani 'Deeper EP' drops on Lauter Unfug on 29th May 2017.
Tracklist:
Go Deeper
Go Deeper (Niko Schwind Remix)
Hype
Hype (Groovebox Remix)
www.Lauter-Unfug.com
https://twitter.com/lauterunfugmusi
https://www.facebook.com/LauterUnfugLuxembourg
https://twitter.com/rivenmus
https://www.facebook.com/djrivenofficial
https://soundcloud.com/djriven