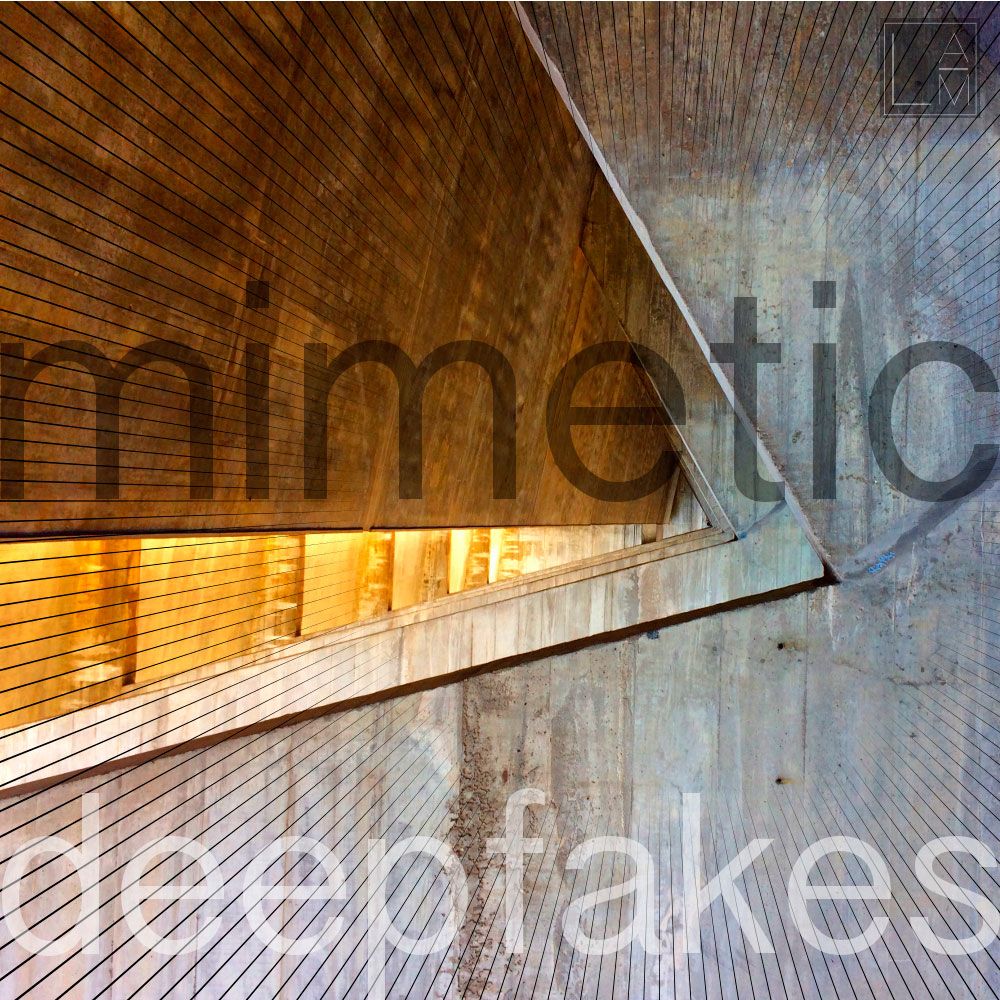 Mimetic - Deepfakes EP
Geneva-based cultural collective/record label Les Arts Minis are releasing the rousing new Deepfakes EP from master producer, Mimetic. The EP marks the Swiss musician's first output since his 2016 Maidenhead EP, also released through Les Arts Minis. Mimetic's diverse career has seen him DJ across the globe, collaborate with electronic music legends such as Kangding Ray and Paul Kendall, compose for film and contemporary dance pieces, work as artistic director for Electron Festival, as well as take up residency at the essential Audio Club in Geneva.
A classically trained musician, Mimetic's productions display a high level of rhythmic and compositional complexity as well as a deep sense of fun and buoyancy, as evidenced clearly throughout the Deepfakes EP. Title track 'Deepfakes' kicks things off with an 8-bit broken beat that quickly gives way to a rolling bass sequence, crisp percussion and a distorted but warm kick that keeps the track perpetually in forward-motion. Ever-evolving lead lines phase in and out of the mix as if generating with a will of their own.
Expanding Mimetic's human-machine synthesis, 'When We were YπY' is a complex series of audio algorithms. Glitchy vocal samples, an arpeggiating bassline, squelching leads and distorted breaks are beefed up with a solid backbeat. Around the midway mark, the complex polyrhythms and synthetic glitches are replaced by a robust bassline and trance-like stabs, transforming the track into a maximal epic aptly suited for the next phase of the Digital Revolution.
For the closing track, Mimetic hands over the digital reins to the next generation of Swiss techno luminaries, with ManuHeme's remix of 'Gone'. While Mimetic's tracks reluctantly revere the potential of hybrid technologies, ManuHeme seems to warn us of the destructive power such advancement will inevitably bring. A deep techno cut full of stirring atmospherics, swelling white noise, and a low heavy kick, the track is reminiscent of the dark rousing techno championed by Lucy and the Stroboscopic Artefacts family, worthy as the classy closer to this wide-ranging EP.
Deepfakes EP will be released digitally on 3rd May through Les Arts Minis.