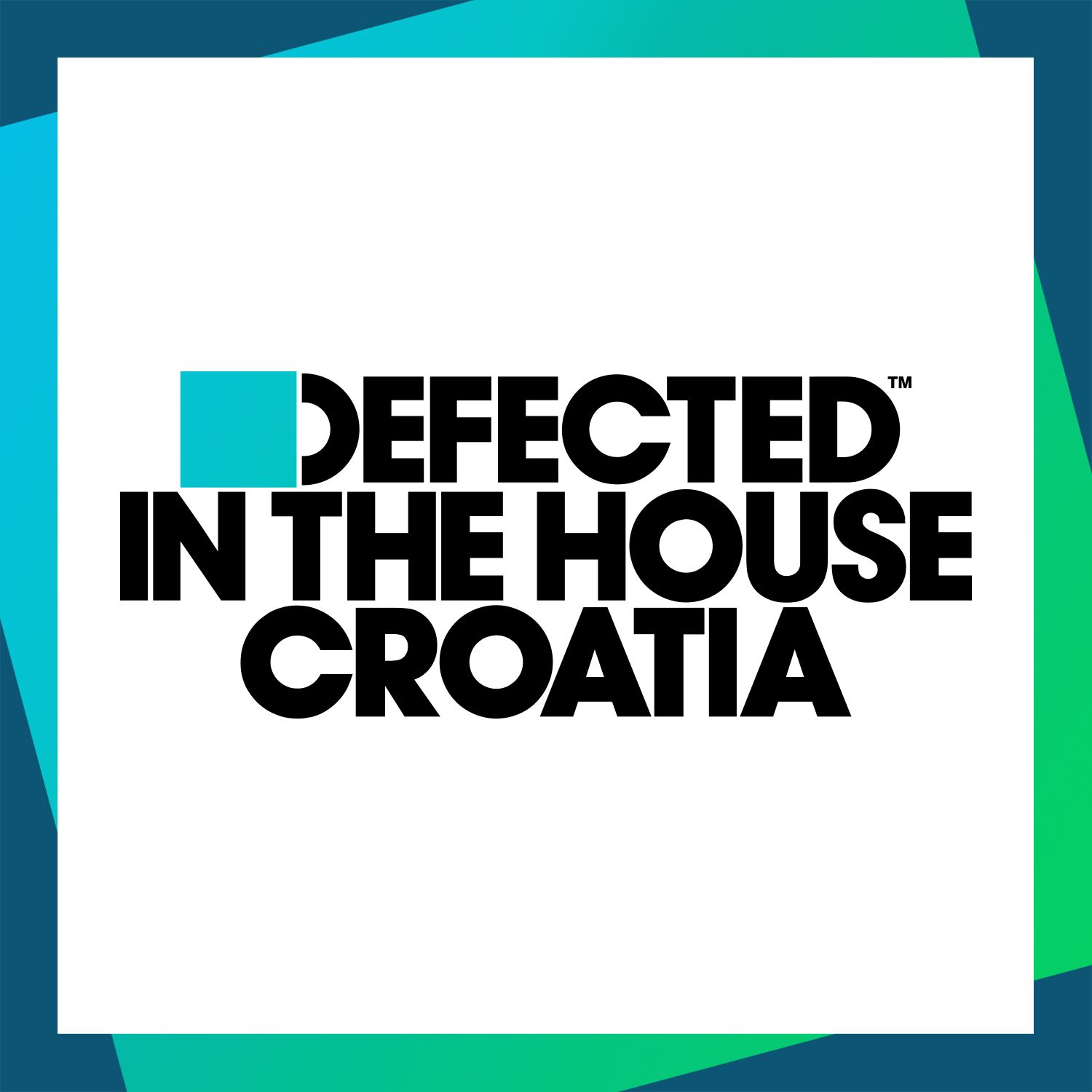 Various Artists - Defected In The House Croatia
All roads lead to Croatia this summer. In August Defected will host its first full festival at the celebrated Garden Resort in Tisno on the stunning Adriatic coast. Defected Croatia 2016 is set to bring five days of pure house hedonism to this idyllic spot with an incredible line-up of quality artists and DJs, a unique blend of talent that will see fresh underground performers, superstar DJs and a community of discerning house enthusiasts share a truly special week of music.
The album Defected In The House Croatia reflects what the new festival is all about. Our debut Croatia release comes in three parts, with each side mixed by a producer not only taking their place on this year's line-up but also making genuine waves in the house music world right now. Kai Alcé, Crookers and Dario D'Attis are three key players featuring in the significant dance charts and shaping the house sound of this summer. They have captured the essence of what's giving Croatia such wide impact on today's global house music scene.
Each producer has come up with a mix that sets the tone for the festival's beach bar, mainstage and sun-soaked boat party settings. Highlights include a cut from the 4th Floor Records archive from Fallout – 'The Morning After' (The Aftermath), Crookers' new track 'A Place In My Heart', Mr. G's 'Precious Cargo' (Mr. G's Out Dub) and an exclusive Dario D'Attis Remix of Alaia & Gallo's highly-charted summer special 'Who Is He?'
The mixes include a balance of big-hitting tracks like these along with lesser-known cuts chosen especially for this release by Kai, Crookers and Dario, giving an insight into their DJ selections and the artists they are currently rating.
Club favourites ATFC, Tommy Bones, Dennis Ferrer, Kerri Chandler and Kings Of Tomorrow tracks are also in the album, expertly mixed by the producers who represent the label's forward-thinking sound intuitively. Defected In The House Croatia is the ultimate preview for this summer's inaugural Croatia festival adventure.
Defected In The House Croatia is released on Friday 15 July on 3CD, Digital Download and Streaming formats
Tracklist:
1. Kai Alcé 'Defected In The House Croatia – Kai Alcé Mix'
2. Crookers 'Defected In The House Croatia – Crookers Mix'
3. Dario D'Attis 'Defected In The House Croatia – Dario D'Attis Mix'
4. Crookers featuring Kym Mazelle 'A Place In My Heart'
5. Soul Vision 'Don't Stop' (Dario D'Attis Remix)
6. Sandman & Riverside featuring Jeremy Ellis 'Into Your Story' (Kai Alcé DISTINCTIVE Remix)
8. Alaia & Gallo featuring Kevin Haden 'Who Is He?' (Dario D'Attis Remix)
9. Kerri Chandler 'Love Me'
10. Joeski featuring E-Man 'Clap Yo Handz'
11. Romanthony 'The Wanderer' (Fusion Dubb)
12. Mace featuring Sofi de la Torre 'Jungle' (Crookers Remix)
13. Javonntte 'These Words'
14. Miranda Nicole 'Dance Like You Been Here' (DJ Beloved Remix)
15. Crookers featuring WILLS 'Withdrawals'
16. Kid Enigma 'Dangerous'
17. Big Strick 'Twisted Faith'
18. Beat Spacek 'I Wanna Know' (Seven Davis Jr. Midnight Remix)
19. Dario D'Attis 'My Tip'
20. Chez Damier featuring Leroy Burgess 'Your Love' (KZR Ureleased Mix Edit)
21. Black Magic 'Let It Go' (MAW Dub – Subb-an Remix)
22. Kai Alcé featuring Rico & Kafélé Bandele 'Take A Chance' (Mr. Fingers Ambient Mix)
23. Turbojazz featuring David Blank 'Please U'
24. Kings Of Tomorrow 'The Session' (Ghetto Mix)
25. Friend Within 'Get Dumb'
26. Fallout 'The Morning After' (The Aftermath)
27. Rogue D 'Resampled'
28. Greg Greene 'Close To Me'
29. Pino Arduini & Javier Bollag 'Los Pueblos' (Pablo Fierro Remix)
30. Emdee Brown 'Again' (Kai Alcé Remix)
31. The Rock Posse featuring Fonda Rae 'Do You Want My Love' (House Mix)
32. Mr. G featuring blondewearingblack 'Precious Cargo' (Mr. G's Out Dub)
33. Ruffneck featuring Yavahn 'New Life' (The Urban Art Sax Dub)
34. Dario D'Attis 'This Piano' (Original Mix)
35. Légo Rodriguez 'When I'm With You' (Piano Mix)
36. Paradise Forum 'Elsa'
37. Tommy Bones 'Aisha'
38. JoVonn 'Keep On Dancin''
39. Sundowners featuring Mystic Bill 'Jungle Line' (Dungeon Meat Downlow Dub)
40. Jazz Madicine 'Surround Six'
41. FCL featuring Lady Linn 'Cherry Pie'
42. James Dexter 'Buttons'
43. Gorge 'Supique'
44. Tian Karl 'Show You'
45. Paolo Rocco 'Move Body, Move Forward'
46. Jesse Rose & Weiss 'Ask For More'
47. ATFC 'Git Yo Hands Up' (Original Drum Pass)
48. Nick Olivetti 'Foolishness'