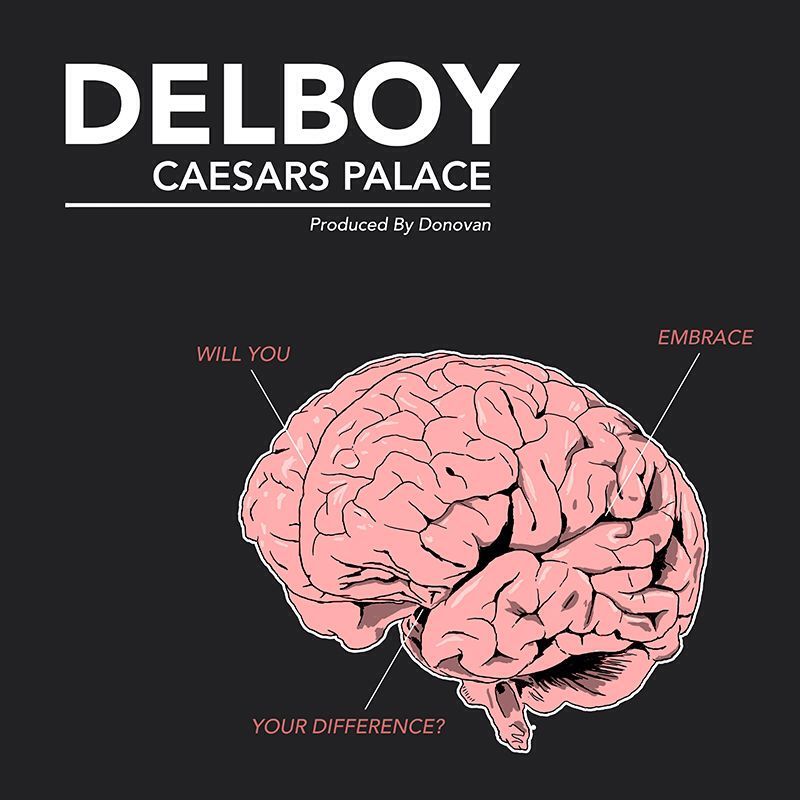 Del'Boy – Caesars Palace
On the face of it, it's a common story – a young man from inner-London using music to express himself.
Add a serious skill level for film production, pursuit of a degree and collaborations with world-wide fashion designer Wale Adeyemi, suddenly there's something refreshing about 22-year-old Del'Boy.

Growing up in Hackney, East London, surrounded by some of the wealthiest and most powerful districts in the world (The Square Mile & Canary Wharf if you're scratching you're headŠ), it's common to find young men and women clamoring over themselves, chasing the same wealth and power.

What if though, you found that's not enough? What if everything you saw didn't match with anything you felt? What if you were the odd one out?

That's the premise of Del'Boy's music; a nod to the lifestyle that surrounds him, whilst detaching in a way that allows him to be become something else, something other than the path already pre-determined.
Caesars Palace is the first song to be released by Del`Boy this year with production by Netherlands based producer Donovan. Running with the slogan "Will you embrace your difference?" Del`Boy urges listeners to be comfortable in their own skin and take full advantage of their uniqueness