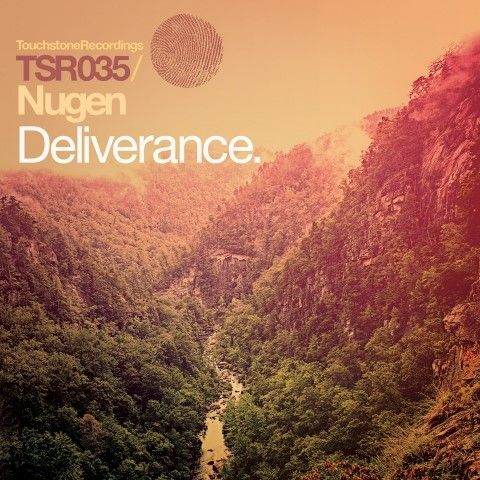 Nugen - Deliverance (Forerunners Remix)
Solarstone's highly regarded Touchstone label is always looking to blur the boundaries and open-up new avenues of musical exploration within and around the sounds of the modern trance/progressive underground. This stunning new remix of 'Deliverance' by Forerunners is set to become a huge tune for many of the world's finest open-minded DJs.
'Deliverance', the work of French producer Emilie de Fouchecour, was originally released way back in 2003 on Dutch label Cyber Records. This evocative & tranced-out, near-as-dammit 11-minute piece has garnered legendary status with lovers of authentic deep & progressive trance music. Now, one of the modern progressive scenes glimmering stars, Arizona's Forerunners (aka Brenden LaBonte) has gently teased this seminal record into a remix that is quite simply – sublime.
Respecting the integrity & mood of the original, the Forerunners Remix takes us on a 10 minute excursion into the very soul of progressive trance / progressive house – call it what you will… Of course, it goes without saying that Nugen's Original Mix has also been lovingly re-mastered for this release, ready take you once again on trip – either down memory lane (if you're old enough), or on a lesson into why this music was, and still is, so culturally important worldwide.
"I've been a fan of Forerunners since 2007, and Brenden La Bonte's recent return with such a deep & beautiful sound makes me happy. I think the next 24 months are going to see the Forerunners come to the fore. Really pleased to have him on board the Touchstone Recordings label!" – Solarstone
Brenden LaBonte (a.k.a. Forerunners) has released a steady stream of immersive and unique tracks over the past 8 years, with remixes on various Solarstone labels. Something of an enigma as an artist, this Arizona-based producer is definitely in the 'quality over quantity' camp. His unique style often sees his music regarded as either early night material for big trance rooms, or peak time material for intelligent progressive floors, where quality is the keyword.