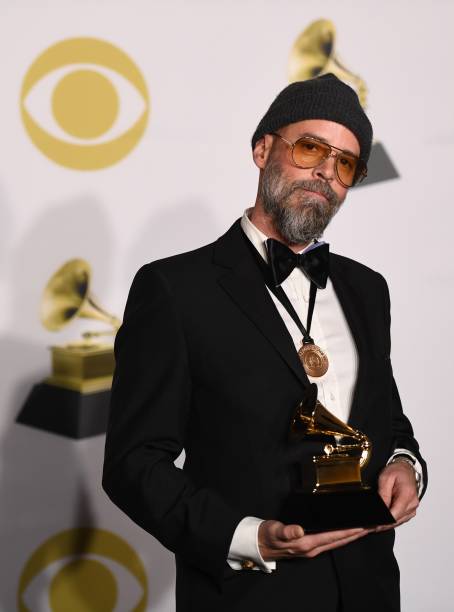 Dennis White wins Grammy for the LATROIT Remix of Depeche Mode's "You Move"
Taking on a track by the legendary British rock band Depeche Mode might be a daunting challenge, but for Dennis White (aka Latroit), it became an award-winning project. Commissioned by KCRW music director Jason Bentley, Detroit-native Dennis White took the single "You Move" from the band's 14th studio album, Spirit, and made it club-ready. While this is by no means the first Depeche Mode song to pivot from arenas to dark dance floors at the hands of a remixer, it is the first song written by the venerable band to win a Grammy. White took the Grammy stage to accept his award sporting a Gucci tux, vintage aviators and a Brixton beanie. He opened his acceptance speech by saying "This award is a testament to the enduring legacy of Depeche Mode" and acknowledged the hard work and help that he's received "from hundreds of people over decades of time" leading up to that Award-winning moment.

While the 'Best Remixed Recording' is a technical award that goes to the Remixer, White is quick to point out that "Without the Band's parts and David's vocal, there is no way that this would have won. Their original production and creativity factored predominantly in to the outcome, and I'm very proud to be a part of the first ever Grammy awarded for a Depeche Mode song. They are heroes of mine, and this is just incredible."

From an early start in dance music playing in Kevin Saunderson's pioneering Detroit Techno act Inner City, to his current releases as LATROIT, White has created a legacy of music that ranges from underground bangers, to #1 Billboard Club Chart remixes, BPI and ARIA certified Gold, Platinum, and Double Platinum Artist releases, and all stops in between. Be on the lookout for more sophisticated remixes and release from LATROIT in 2018.