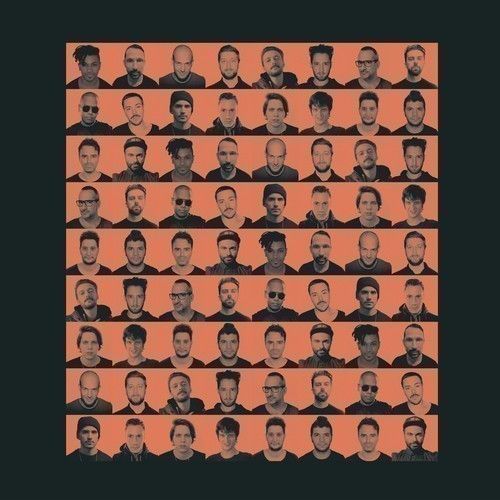 DESOLAT X-SAMPLER 2015
As we fast approach the end of 2015, Desolat announce the release of their annual Xsampler. Due for release in January 2015 this latest addition once again provides a glimpse of the exciting new sounds to expect from the label in 2015.

It has been another hugely successful year for the Desolat camp whose impressive release schedule included killer releases from the likes of Tiger Stripes, Traumer, Butch, Daniel Melingo, Pulshar, Robert Dietz and more over the past twelve months.

The X-Sampler comes as a 2×12" package with eight tracks, plus a download code that gives the buyer those eight tracks in digital format, plus another six digital tracks. In keeping with tradition it features a combination of artists who have already graced Desolat before and artists who make their debut on the label.

2015's sampler sees Alexander Ivkovic, Alli Borem, Cuartero, Sable Sheep, Yaya, Sante, Arado and Bimas all return and they are joined by an array of intriguing newcomers to the label including Pawn Shop People, Santos, Lewis Boardman, Chuckie, Stop File, Jon Rundell, and Lollino.

As one would expect from Desolat and the range of artists on offer here, there is a wonderfully varied array of sounds on offer. From the spiralling 'Dhalsim' by Yaya & Lorenzo Chiabotti and the surging synths of 'Abu Dhabi Joint' by Chuckie to the percussive noir of Pawn Shop Peoples's 'Children of The Rave' and the contorted 'Flow' by Santos, from the driving dancefloor focused tracks by Lewis Boardmen and Sante there is something for everyone on the first 12".

The digital only bundle follows in similarly varied and interesting fashion with Stop File's pulsating 'Panic', the peak time power of Jon Rundell's 'Freak Out' and Cuartero's 'Silicone', Sable Sheep's nervy percussion on 'Paranoidal', the tropical 'Tripping' by Lollino to the hedonism of Arado & Bimas' 'My Art and My Soul'.

2015's X-Sampler is as diverse and delightful as we have come to expect of Desolat and is sure to give fans the perfect taste of what to expect over the following twelve months.