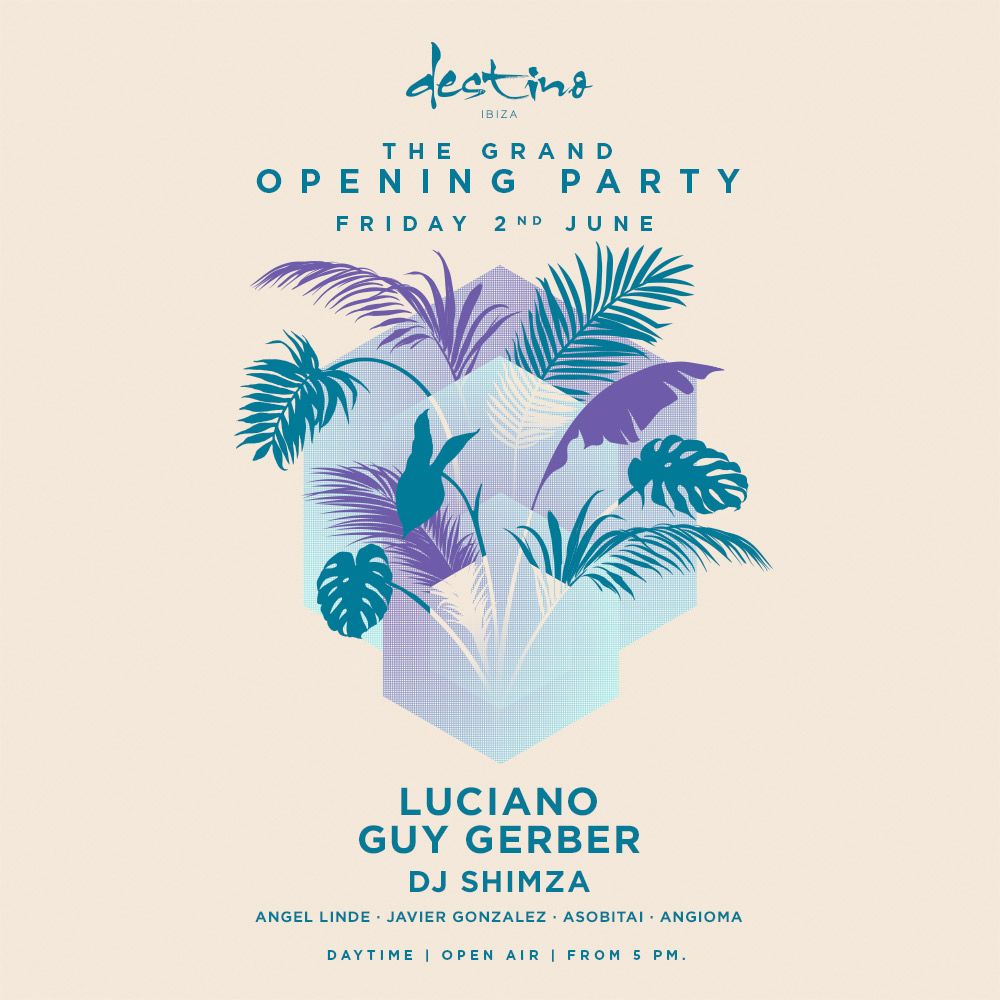 Destino Ibiza Official Open Air Event Opening 2017
Destino Pacha Ibiza Resort is back for its fifth summer season
The doors open for the 2017 season on 28th April, with the official opening daytime open air event on Friday, 2nd June from 4pm heading by Luciano, Guy Gerber and Dj Shimza.
It's official! After an unforgettable, incredibly successful 2016 summer season when we enjoyed, dined, and relaxed together every week, Destino Pacha Ibiza Resort is set to make a new step in 2017. There's no better way to start than with an amazing official opening open air event, with a few surprises up our sleeves and very special event to suit all tastes.
Destino Pacha Ibiza Resort represents a unique and authentic resort concept for the White Island. It opens on 28th April, but step fully up on Friday 2nd June.
Perched on the Cap Martinet hillside near the port of Talamanca Bay, Destino Pacha Ibiza Resort has views over the Mediterranean, Dalt Vila and the island of Formentera. It is in a privileged location, surrounded by stunning scenery and a majestic swimming pool. It blends effortlessly into the natural surroundings.
All of this makes Destino Pacha Ibiza Resort an ideal spot, not only for those who want to experience their dream holidays, but also those looking for a unique experience.
On such a special date, Friday 2nd June, Luciano will be taking over the music of the grand resort's Opening with Guy Gerber, Dj Shimza, Angel Linde, Javier Gonzalez, Asobitai and Angioma.
2017 marks 50 years of Pacha Group, a year you won't want to miss!
Tickets: http://bit.ly/DestinoOpening2017
More info about DESTINO:
http://destinoibiza.com
http://www.facebook.com/destinoibiza
https://twitter.com/destinoibiza
https://soundcloud.com/destinoibiza