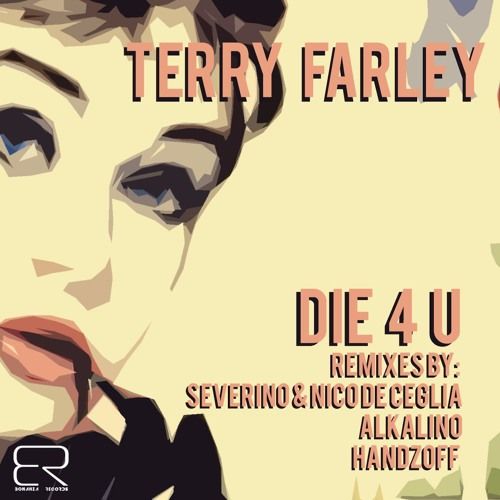 Terry Farley - Die 4 U
Bonanza Records is proud to welcome UK house music legend Terry Farley to the label for the exuberant new single "Die 4 U". Terry's musical history is long and storied, from his beginnings co-founding Boys Own with the likes of Andrew Weatherall, to his classic productions with Roach Motel, Bocca Juniors, and Heller & Farley, to his spellbinding DJ sets at Fabric, Ministry Of Sound, and other iconic venues … indeed Terry is royalty of the scene. "Die 4 U" showcases these credentials with a riveting peak time track containing all the best features of classic house music. The insistent four-on-the-floor, the bass line bounce, the acid embellishments, and the soulful vocal imploring "lie for me / cry for me / die for me" … it's a potent stomper that'll likely be heard at many club sessions from here on out.
The classy remix duo of Severino (Horse Meat Disco) and Nico De Ceglia (Hyena Stomp) proceed to twist "Die 4 U" into a bass heavy after hours banger, adding an ominous sheen and some serious beats. Next up, the prolific Lisbon-bred Munich-based DJ / producer Alkalino delivers a version that raises the funk quotient and boosts the acid a tad as well. A filtered arpeggio line adds a bit of extra drama to the dance floor. Bonanza's own Handzoff gives the snare drum a rolling workout in his remix, which lends a sparser but more dynamic feel to "Die 4 U" while inserting even more classic house elements. The extended breakdown should really get the club hollering. This package is pure foot-food for house music enthusiasts everywhere.
Label and Artist Links:
twww.facebook.com/bonanzarecords/
www.facebook.com/TerryFarleyOfficial/