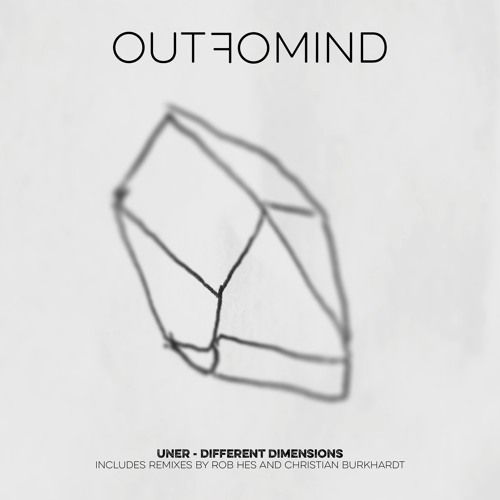 UNER - Different Dimensions EP
Spanish powerhouse producer/DJ Uner makes his Out of Mind debut with a five track EP of pure hypnotic brilliance. The 'Different Dimensions' EP showcasing his masterful production ability from the very first beat until the last.
Quickly setting the tone of this release, Uner opens the 'Different Dimensions' EP with tech-house weapon 'Dimension 6'. Layers of acidic synths and a series of quickening beat interludes build throughout the track before dropping into a bass heavy climax full of soulful basslines and intricately developed synths. 'Dimension 6' comes with a standout remix package from critically acclaimed artists Rob Hes and Christian Burkhardt.
'Palkyong' is an orchestral masterpiece, effortlessly blending a myriad of synths with a driving beat before the introduction of a hypnotic piano loop subtly takes the listener to an altogether more melancholic place. As the track develops, so to does the underlying pace with Intricate beat formations and a crescendo of quickening basslines dropping into what becomes a hefty club-ready roller.
TRACKLIST:
DIMENSION 6 – ORIGINAL MIX
PALKYONG – ORIGINAL MIX
DIMENSION 6 – ROB HES REMIX
DIMENSION 6 – CHRISTIAN BURKHARDT REMIX
DIMENSION 6 – PHILIP BADER REMIX