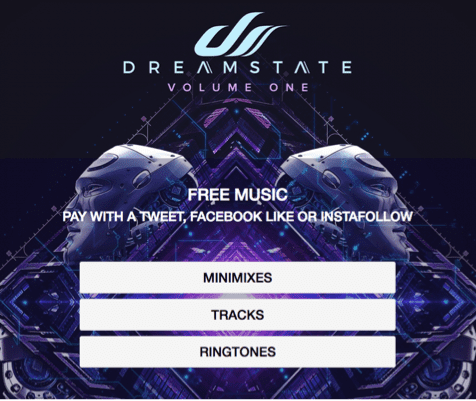 Digital pop up store for Paul Oakenfold's Dreamstate compilation
On April 24th, 2017, a digital pop up store was opened to give all fans of the Dreamstate festival a treat. Paul Oakenfold, who mixed and compiled Dreamstate Vol. 1, is giving away tracks, mixes and ringtones to all his followers on Twitter, Facebook and Instagram. The pop up store will be opened for 4 weeks and can be visited here:Dreamstate Pop Up Store.
Oakenfold, voted No. 1 DJ in 1998 and 1999, offers this as a special 'Thank You' to all his fans for their ongoing support. In return for a tweet, Like or following Paul Oakenfold on Instagram his fans can download tracks for free from the digital pop up store.
Dreamstate, an Insomniac Event, takes place several times a year and serves trance lovers with a lineup of the biggest trance DJ's. The 20-track trance compilation is released April 24 2017.