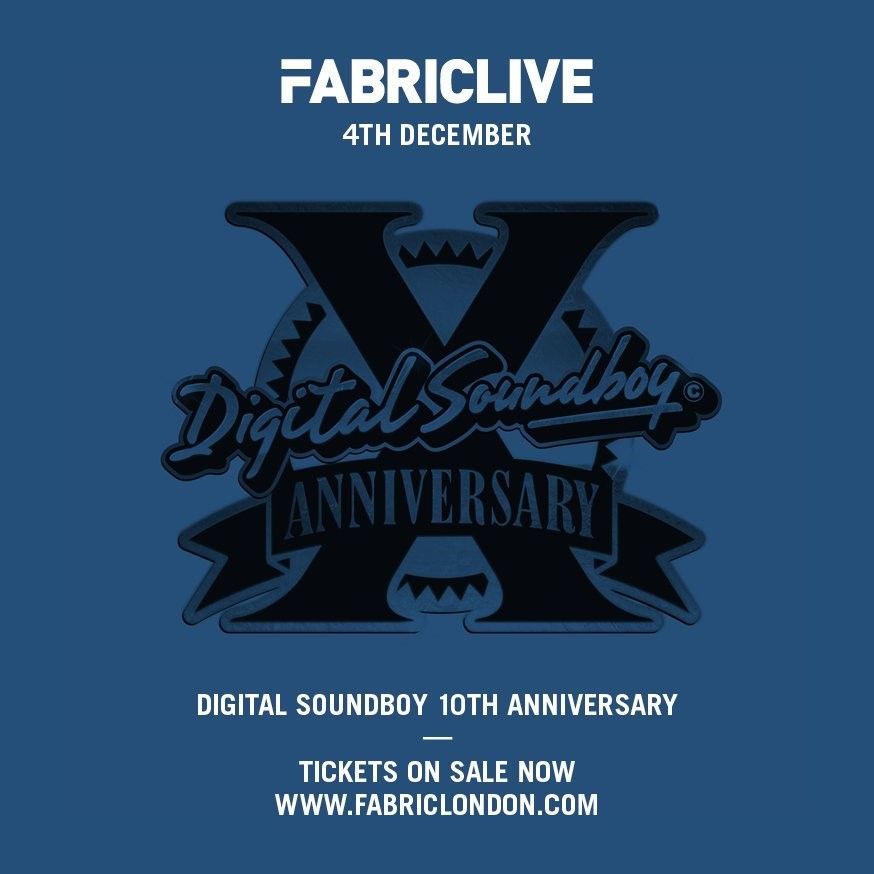 Digital Soundboy's 10 Year Anniversary: The Last Party
The influential Digital Soundboy label will mark their 10 year anniversary with 'The Last Party' at FABRICLIVE on 4th December 2015. Drawing a rather bold and emphatic line under the last decade, which was spent releasing defining records from artists like Shy FX, Breakage, Dismantle, B.Traits and Jakwob and throwing unashamedly hedonistic parties at events like Lovebox and The Notting Hill Carnival, the DSB family will unite for one last time to toast their hard work and more importantly, the music they love.
"It's been a truly incredible 10 years for Digital Soundboy," Shy FX offers. "We're very thankful to have gotten to share our creations with the world. Our first Digital Soundboy party was at fabric, so it's only right that our last party is there too…'
Expect assorted guests from throughout the label's potted history and a bunch of their friends and family.