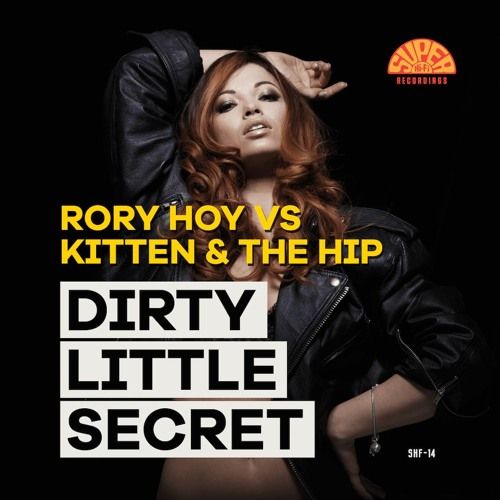 Rory Hoy vs. Kitten & The Hip - Dirty Little Secret
Following on his previous single for Super Hi-Fi Recordings – the boisterous "Hey Everybody!" – Rory Hoy has delivered a summertime heater in collaboration with Brighton duo Kitten & The Hip.
"Dirty Little Secret" qualifies as capital 'F' funk, with a Prince-esque stew of choppy guitar, popped bass lines, pitch-bent synth chords, and a crisp, rollicking rhythm track. Kitten & The Hip – otherwise known as the duo of Scarlett Quinn (vocalist with Netsky and Mark Lower) and Ashley Slater (Freakpower) – respectively deliver a sexy-time vocal and a cheeky rap that adds the fuel to this funky fire.
"Dirty Little Secret" is also presented in remixed form, and the line-up is appropriately out-of-control. Ursula 1000, Fort Knox Five, Brazil's Trotter, and the collaboration of Turntill and Merlin all push the envelope of the original's party-time dancing-in-the-sunshine vibe. There's plenty here to give the dance floor a stratospheric boost … this groove's a secret no more.
Label and Artist Links:
www.facebook.com/superhifirecordings
www.roryhoy.com