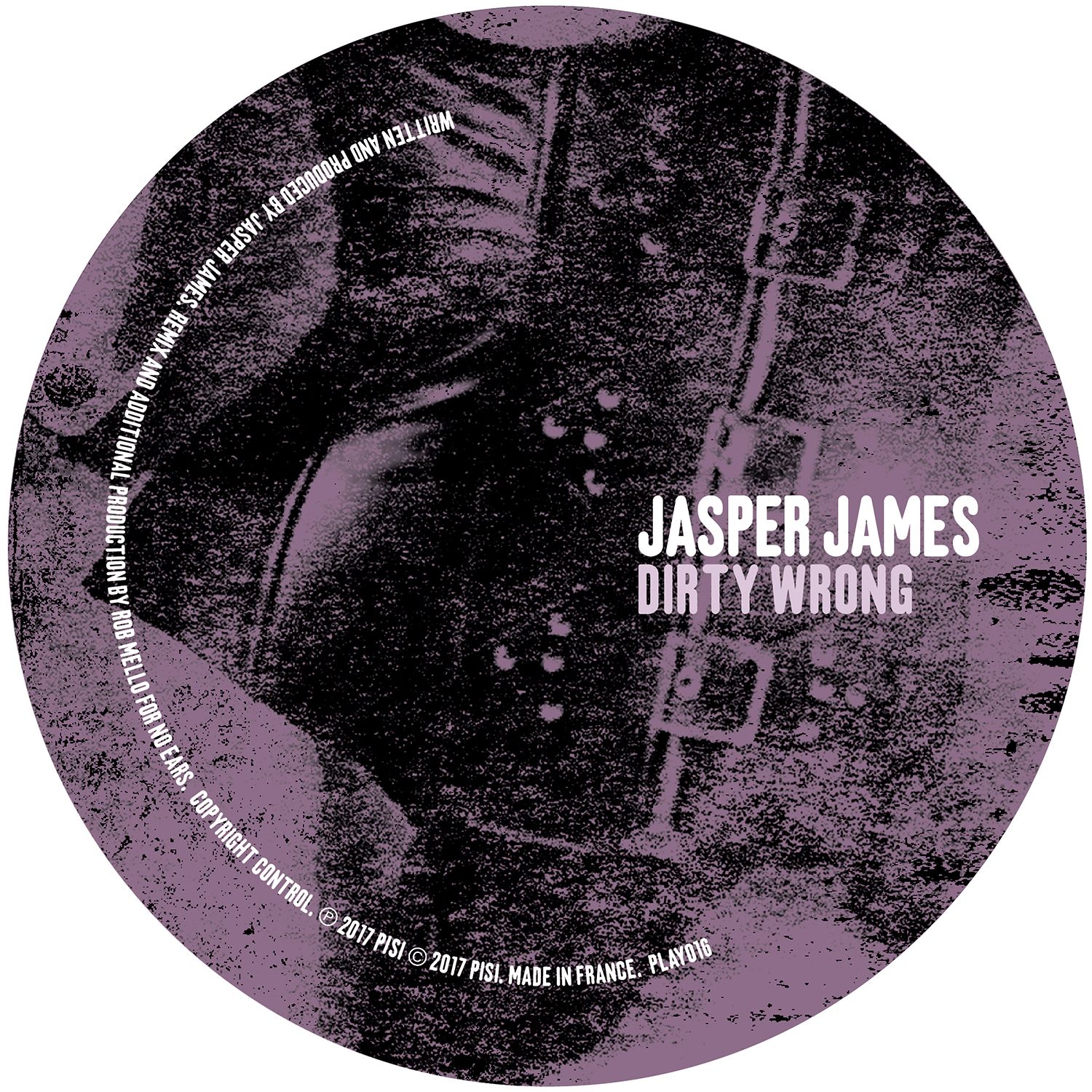 Jasper James - Dirty Wrong
Play It Say It welcome Jasper James, one of the hottest artists of the day, for their next EP, calling upon Rob Mello to serve up some of his legendary No Ears remixes to seal the deal on this fine package.
Glaswegian DJ/producer Jasper James has been on the scene for a number of years now, playing across the globe and featuring on the summer lineups at Space & DC-10, Ibiza. His appointment as resident at the hotly anticipated Phonox in 2015 made him a household name amongst house music fans and allowed him to further develop his skills in the booth through his extended 6 hour sets, skills which he has recently brought to Room 1 at fabric. He has released on labels like Leftroom and Optimo Trax with his well-informed house sound joins the dots between the past, present and future, the original he offers here is another essential offering from the in-demand star.
The brilliant, instantly party-starting 'Dirty Wrong' is a dirty disco-house tune with a tightly coiled bass riff that rolls on and on. The percussion is loose and playful and more trilling guitar riffs all help colour the groove as it builds and builds. After a steamy, drawn out and intense opening crescendo the thing finally drops and will send crowds wild with its firing vocals, explosive synths and authentic old school feel.
Rob Mello has put out his iconic mixes and originals mainly on labels like Classic, and years later they still sound as good as the day they were released. First up here, his fine No Ears remix is a wild style jam with flailing hits and funky synths all underpinned by big rubbery drums. It's more direct than the original but is just as heart-warming and human in its party vibe. A clever use of filters cuts out then drops in various elements for even more liveliness on the 'floor.
His equally effective No Ears Dub is more deep and stripped back, with cosmic keys and well-crafted bass swagger all making this one ripe for intimate dancefloors. Some classic vocal samples only stoke the thing further, and as with all Mello mixes, this one is another classic.
There is a timeless nature to this package that is sure to make it one of the biggest releases of not just this summer, but many summers to come.
Tracklist:
A1 Dirty Wrong
B1 Dirty Wrong (Rob Mello No Ears Remix)
B2 Dirty Wrong (Rob Mello No Ears Dub)