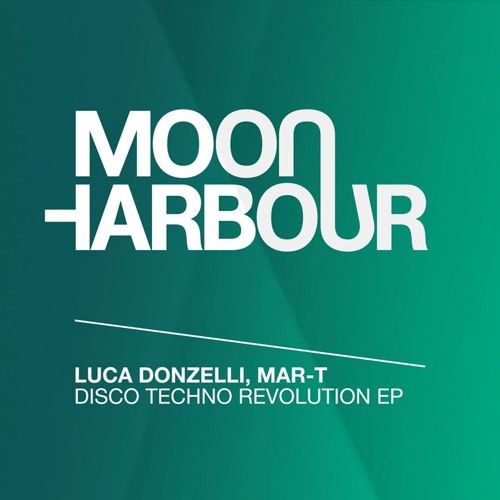 Mar-T & Luca Donzelli - Disco Techno Revolution EP
For their next essential outing, Moon Harbour look to contemporary Ibiza hero Mar-T and Italian tech house talent Luca Donzelli for four firing tracks.
Spaniard Mar-T has more than a decade's experience in the game. He has released countless big hitters on labels like WOW! and ALiVE and is a revered selector who has been resident DJ at Amnesia, Ibiza, since 1999, as well as always playing for the Amnesia World Tour. Here he links with Luca Donzelli once more after having had recent Beatport Chart success with tracks like 'Modelchord' and 'True Religion'. Donzelli, of course, is label manager at WOW!, so the pair have a great understanding of how to get you dancing, and really prove that here.
'Disco Techno Revolution' goes first and is a bristling track with turbo charged bass. It explodes into life over and over again with whirring machines and slick percussion sure to make the club go wild. 'Mama Loves You' is deeper and more slowly seductive, with cheeky drum patterns and stripped back funk layered with muttered vocals that are sure to become anthemic.
'That Freaky Stuff' goes back to hard hitting drums that are physical and forceful. As they loop over and over, blasts of busted bass add meat to the bones and ensure that crowds will be locked into the action from start to finish. Finally, 'Hankel Heisen' marries slick and rubbery bass with clever filter tweaks and sweeping synths to add up to a full fat, peak-time house bomb.
This is a varied yet vital EP that packs a devastating punch from start to finish.