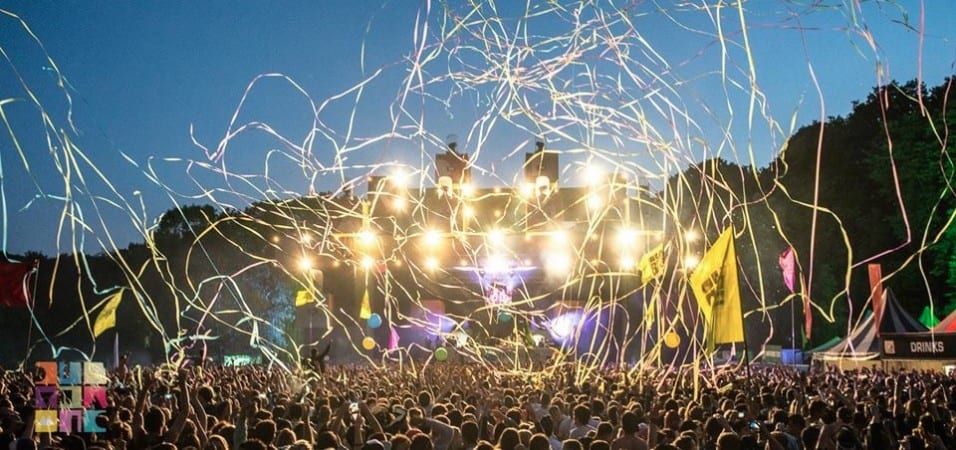 Diynamic Festival Amsterdam 2016 – over 90% sold out
Summer has finally arrived, which also marks the advent of Diynamic Festival Amsterdam. With only a few days left until the label's annual event returns to the Dutch capitol, the "90%-sold-out" sign lights up. Now in its 4th edition, Diynamic Festival Amsterdam is no less exciting than it was when first held. A tradition that is being celebrated with the whole Diynamic Family on Friday, May 27th.
What is it that keeps Diynamic coming back to Amsterdam? Last year gave the label and all its artists living proof: A crowd that was so passionate and blessed with such endurance, that it wouldn't even be bothered by the occasionally heavy rain falls what so ever – a rarely witnessed phenomenon. While we can only hope for good weather, we can always count on the people of Amsterdam.
For this year's Diynamic Festival, Amsterdamse Bos even holds a new venue in store: Deep within the forest lies the enchanted Land van Bosse, tucked into the Amsterdam forest, but still easy to reach by bike or by bus from Amsterdam city centre. There will also be a shuttle service (more details soon).
TRAVEL:
You can walk or either arrive by car, taxi, bike or public transport.
By shuttle bus: The easiest is to take the shuttle bus service from train station Amsterdam Zuid, you can buy the shuttle bus tickets online at the same time you buy your entrance tickets.
By car: If you arrive by car we advise you to buy your parking ticket in advance too, the price will go up on the day itself. Navigate to this address: Nieuwe Meerlaan 1, Amsterdamse Bos.
By bike: Or you can take the bike and use the free bike parking right by the festival grounds!
FESTIVAL GROUND:
Once you leave the festival, re-entry is not possible, but the festival grounds will provide lockers, sufficient bars and food stands and a chill area, in case you'd like to grab a bite or take a rest.
Diynamic Merchandise will also be on sale.
The venue will accommodate two stages that will hold performances by the whole Diynamic family including Solomun, Adriatique, Kollektiv Turmstrasse, H.O.S.H., Stimming, Karmon, NTFO, Thyladomid, Magdalena, Ost & Kjex, DJ Phono, Johannes Brecht, Undercatt and Lehar.
Diynamic Festival Amsterdam will start at 12:00h at noon and go on until 23:00h at night. And there will also be a secret after party, to which you can get a ticket on the festival grounds…
Time Table:
Stage 1
12:00 – 13:30 – Undercatt
13:30 – 15:00 – Magdalena
15:00 – 16:00 – Johannes Brecht (live)
16:00 – 18:00 – Adriatique
18:00 – 20:00 – H.O.S.H.
20:00 – 21:00 – Kollektiv Turmstrasse (live)
21:00 – 23:00 – Solomun
Stage 2
13:00 – 14:30 – Lehar
14:30 – 16:00 – DJ Phono
16:00 – 17:30 – Thyladomid
17:30 – 18:30 – Ost & Kjex (live)
18:30 – 20:00 – NTFO
20:00 – 21:30 – Karmon
21:30 – 22:30 – Stimming (live)
Teaser Video: http://youtu.be/fd3jWeObbNU
Event on Facebook: http://www.facebook.com/events/1550065358644561/
Final tickets: http://bit.ly/DiyFestLateBirds