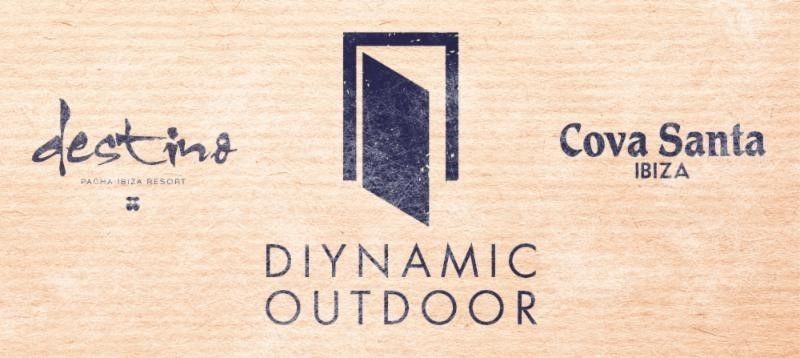 Diynamic Outdoor Ibiza – Full line summer ups now announced!
We can now reveal full line ups Diynamic Outdoor spread across the 2 venues at Cova Santa and Destino.
There have been 3 parties so far for Diynamic Outdoor, two at Destino and one at Cova Santa which have been hugely successful, completely cementing that the DIY imprint on the island is here to stay, only getting bigger and better.

Each venue is open air and are both situated in picturesque settings on the island, making them perfect locations for day through to night parties. When day eventually turns to night the party then moves to clubs situated on site and you can dance away until the early hours!
Full season line ups below:
14/08 Cova Santa
NTFO, Solomun b2b Adriatique, Stimming (live), H.O.S.H.
21/08 Destino
DJ Phono, Stimming (live), Adriatique, H.O.S.H., Solomun
28/08 Cova Santa
Thyladomid, Karmon, Adriatique, H.O.S.H., Solomun
4/09 Destino
Kollektiv Turmstrasse (live), Stimming (live), Adriatique, H.O.S.H., Solomun
11/09 Cova Santa
Karmon, Kollektiv Turmstrasse, Adriatique, H.O.S.H. Solomun
18/09 Destino (closing)
Magdalena, David August (live), Adriatique, H.O.S.H, Solomun