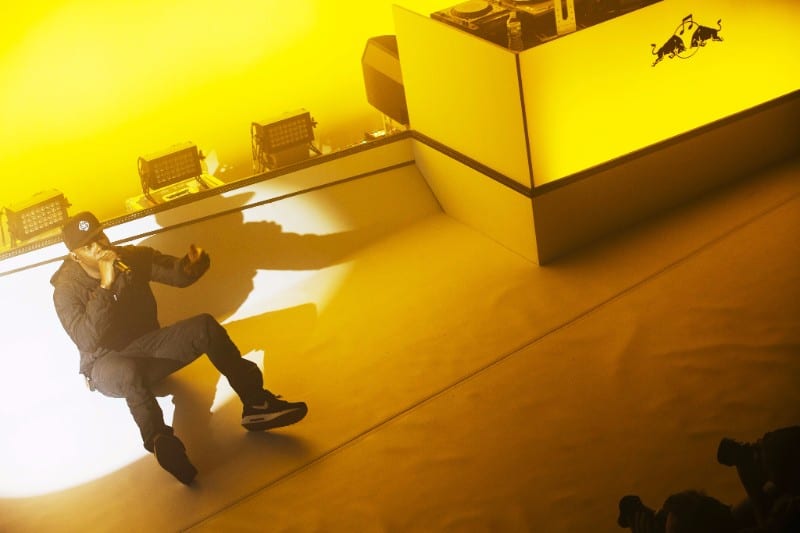 Dizzee Rascal to Perform 'Boy in da Corner' live on RBMA UK Tour
Already announced for a Red Bull Music Academy lecture, grime icon Dizzee Rascal will now be bringing his seminal, Mercury Prize winning debut, 'Boy In Da Corner', to London's Printworks as part of the UK Tour this October. In a mirror of the same show from Red Bull Music Academy's New York Festival earlier this year, Dizzee Rascal will take to the stage at a yet to be announced London venue to play out his now iconic debut album in full. After rave reviews of the New York show and mounting public demand to bring it back to UK shores, Red Bull Music Academy will complete a transatlantic double, as Dizzee brings 'Boy In Da Corner' home for the first time.
A further addition to the London leg of the UK Tour comes in the form of one of modern R&B's most distinctive performers, Blood Orange. In a collaboration for the ages, he joins the Awful Records showcase, 'This Is Awful', at St John's Church Hackney, in what promises to be an evening of bold fusions and dynamic interactivity. He's added to a bill already featuring some of Atlanta's finest – Father, Abra, Ethereal, KingCharles Spacebar and Lord Narf.
These newly announced additions join the four-week calendar of shows visiting Liverpool, Glasgow, London and Leeds, featuring headline events like lectures from Krept & Konan and Young Fathers; a coin operated laundrette takeover with Jackmaster; DJ Harvey's return to Leeds after a hiatus of 25 years; a headline slot for Detroit's Moodymann with a light show to match; grime showcases marshalled by scene heavyweights Slimzee and D Double E; and workshops with studio experts such as Mumdance, Gorgon City and Shura.
EVENT: Red Bull Music Academy presents This is Awful – An Awful Records Showcase
DATE: 20/10/2016
LINE UP: Blood Orange, Father, ABRA, Ethereal, KeithCharles Spacebar, Lord Narf, Awful guests, Kilo Kish
VENUE: St. John-at-Hackney
TIME: 7pm – 11pm
TICKETS: £17

EVENT: Red Bull Music Academy presents Dizzee Rascal: Boy In Da Corner Live
DATE: 21/10/2016
LINE UP: Dizzee Rascal
VENUE: TBA
TIME: TBA
TICKETS: TBA

For the rest of the programme visit: www.redbullmusicacademy.com/uktour