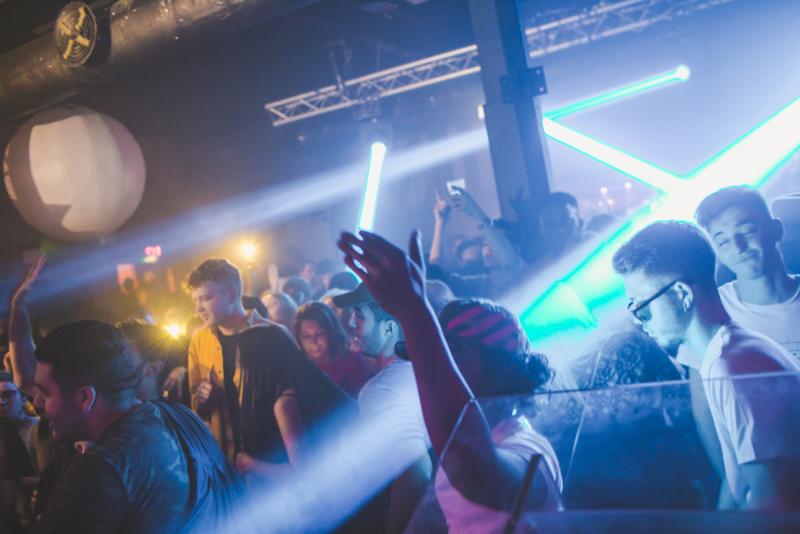 DJ Mag Best of British announce lineup..
Camelphat b2b Special Guests, James Zabiela, Rebekah, Dead Man's Chest and Mantra to play DJ Mag's Best of British Awards, powered by Relentless Energy, at Egg London on 13th December 2018.
A fixture in the dance music calendar and a celebration of flourishing British talent, the twelfth Best Of British Awards ceremony boasts sets from some of the biggest names in electronic music once again, with Eats Everything, Mason Maynard, Breakwave, Jamz Supernova and Ellie Cocks announced for the unmissable event last month.
They will be joined by one of the most formidable duos in house music, as Grammy-nominated dancefloor kings Camelphat go b2b with another fiercely in-demand act, to be announced soon, while James Zabiela wows attendees with his technical wizardry and unique strain of techno alongside one of the genre's finest, Rebekah, fresh from releasing her 'Enigma' EP earlier this year. Western Lore owner Dead Man's Chest and drum and bass don Mantra, responsible for one of London's most respected underground parties in Rupture, bring their ferocious selections to a party that promises to champion a thriving scene. Excitingly, more is still to come, in the form of some very special guests.
With voting now closed, the Best of British Awards ceremony will be the first chance to find out if your favourite artist, venue or festival scoops a prestigious prize. Don't miss out.
Limited £5 tickets for the awards ceremony are available here: www.residentadvisor.net/events
FULL LIST OF NOMINATIONS:
BEST DJ
Andy C
Denis Sulta
Eats Everything
Joy Orbison
Shanti Celeste
BEST GROUP
Bicep
CamelPhat
Clouds
Ivy Lab
Slam
BREAKTHROUGH DJ
Debonair
Donna Leake
Jamz Supernova
Mason Maynard
Willow
BEST RESIDENT DJ
Blasha & Allatt (Meat Free)
Charles Green (Patterns)
Ellie Cocks (Abode)
Gwenan (The Pickle Factory)
Mantra (Rupture)
BEST LIVE ACT
The Chemical Brothers
Four Tet
Giant Swan
Nabihah Iqbal
Orbital
BEST PRODUCER
Daniel Avery
dBridge
Objekt
Rebekah
SOPHIE
BREAKTHROUGH PRODUCER
Benny L
Forest Drive West
Harrison BDP
Rian Treanor
Solid Blake
BEST LABEL
BBE
Central Processing Unit
Houndstooth
Sneaker Social Club
Whities
BREAKTHROUGH LABEL
Dr. Banana
Femme Culture
Needs – Not For Profit
Solä
Western Lore
BEST ALBUM
Blawan – Wet Will Always Dry [Ternesc] Blocks & Escher – Something Blue [Metalheadz] Nabihah Iqbal – Weighing of the Heart [Ninja Tune] Pariah – Here From Where We Are [Houndstooth] SOPHIE – Oil of Every Pearl's Un-Insides [Transgressive Records]
BEST TRACK
Big Miz – The Hadal Zone [Dixon Avenue Basement Jams] Pangaea – Bone Sucka [Hessle Audio] Ploy- Ramos [Timedance] SpectraSoul – Untitled Horn [Ish Chat] Weiss – Feel My Needs [Toolroom Records]
BEST COMPILATION
James Zabiela – Balance 029 [Balance Music] Kode9 & Burial – Fabriclive 100 [Fabric Records] Mount Kimbie – DJ-Kicks [!K7 Records] Mumdance – Shared Meanings [Shared Meanings] Various – Splinters [AMAR]
BEST REMIX/EDIT
Au/Ra & CamelPhat – Panic Room (CamelPhat Club Mix) [RCA Records] Bicep – Opal (Four Tet Remix) [Ninja Tune] Mr Fingers – Spy (Kode9 Remix) [Alleviated Records] Perc & Truss – Leather & Lace (Mumdance & Logos Remix) [Perc Trax] High Contrast – If We Ever (Unglued Remix) [Hospital Records]
BEST LARGE CLUB
Church Leeds, Leeds
EggLondon, London
Fabric, London
Ministry Of Sound, London
Motion, Bristol
BEST SMALL CLUB
Cosmic Ballroom, Newcastle
Phonox, London
The Cause, London
Mint Club, Leeds
Wire, Leeds
BEST CLUB EVENT
Alfresco Disco
He. She. They.
Make Me
Meine Nacht
On Loop
BEST CLUB SERIES
Ben UFO Residency – XOYO
In:Motion
Printworks
Sundays At Phonox
The Warehouse Project
BEST FESTIVAL
Boomtown
Hospitality In The Park
Junction 2
Love Saves The Day
Parklife
BEST BOUTIQUE FESTIVAL
AVA Festival
Bluedot
Houghton
Nozstock
The Beat-Herder Festival
BEST MC
D Double E
FLOHIO
Inja
Lee Scott
MC GQ
SOLDIER OF THE SCENE
DJ Rap
Doc Scott
Don Letts
Nicky Holloway
Mark Moore
INNOVATION & EXCELLENCE
The Loop
OUTSTANDING CONTRIBUTION
Fatboy Slim
www.djmag.com
www.facebook.com/djmagazine
www.twitter.com/DJmag
www.instagram.com/djmagofficial
www.egglondon.co.uk
ADDRESS:
Egg London
200 York Way
London
N7 9AX
SOCIALS:
www.facebook.com/eggnightclub
www.twitter/Egg_Club_London
www.instagram.com/egg_club_london