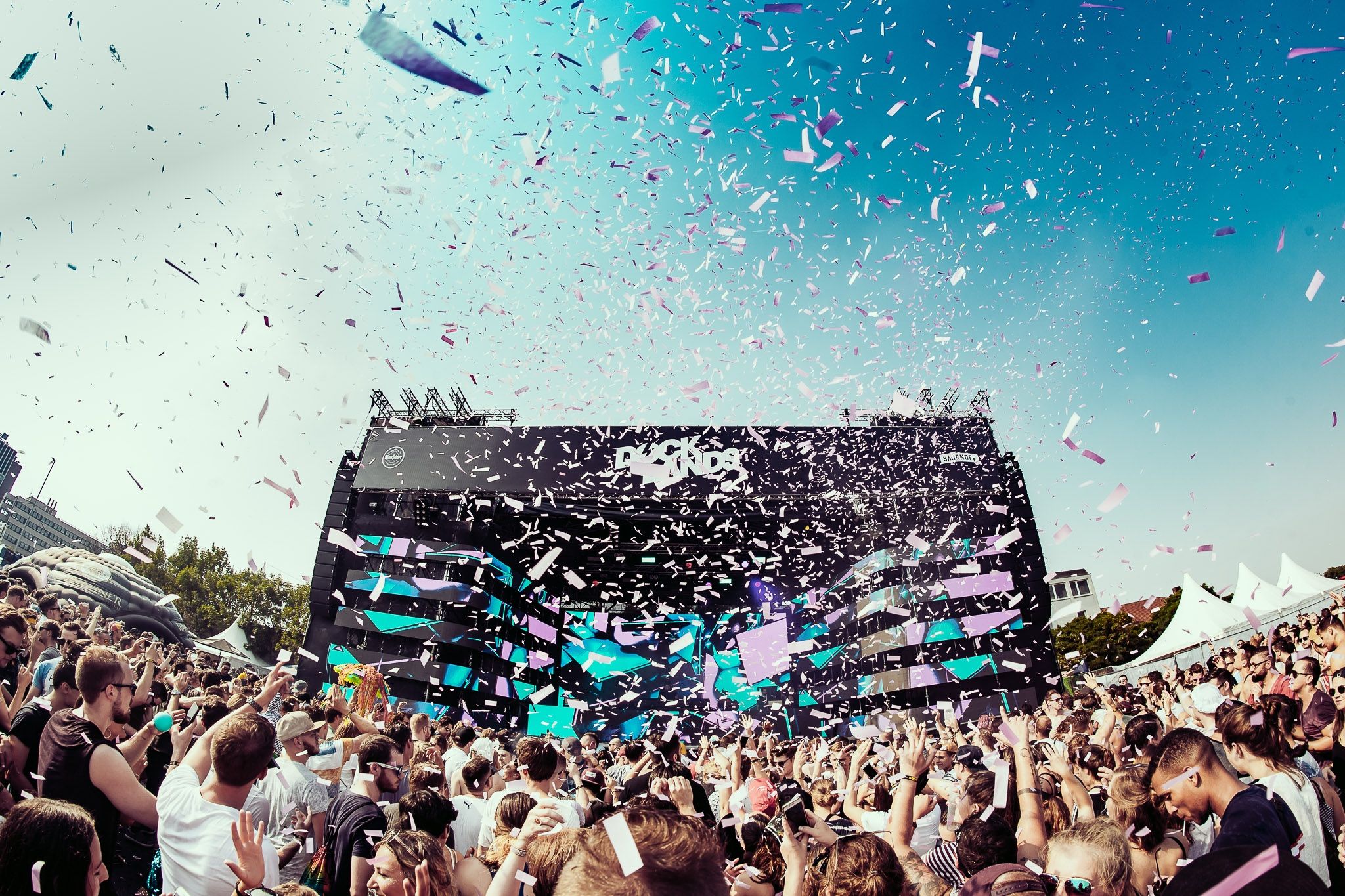 Docklands Festival announce more acts..
On June 1st 2019 Münster, Germany will – for the 10th time – be THE place to be for all pilgrims of authentic electronic underground music, when DOCKLANDS FESTIVAL 2019 opens its gates.
Out of gratitude towards their incredible audience who made this 10th anniversary possible in the first place, Docklands complements every ticket with special add ons this year: Each ticket includes a starter kit of 3 Euro tokens for drinks. Additionally, the ticket allows the use of busses & trains in the area of Westphalia (Westfalentarif) on the event day itself and the following day until 11am.
The unique event provides a day & night edition with 24 hours of nonstop program with BIG STAGE FEELING on 3 impressive open air stages at day and 12 Floors by night all in all including 100 magnificent national and international artists representing the underground electronic music scene. It takes place in the city center of beautiful Münster around the well-known Hawerkamp with its former factories from the early 1920s and the second city harbour.
The imposing Main Stage offers a futuristic atmosphere thanks to its visuals with innovative Notch Builder Pro technology.The Canal Stage is located amidst the tropical Coconut Beach and spreads pure summer feeling with its pool, sand and palm trees.
The Tree Stage is going to shine in new splendour for our 10 year anniversary.
15.000 enthusiastic visitors get offered 24 hours of pure euphoria with a line up which is more than suitable for the 10th Edition of Docklands Festival. The following artists are confirmed for 2019:
MAIN ACTS (In alphabetical order):
ÂME II ÂME – Amelie Lens – Maceo Plex – Rødhåd – Stephan Bodzin live
SPECIAL GUESTS (In alphabetical order):
Adriatique – ANNA – Dominik Eulberg – Felix Kröcher – Gerd Janson – Job Jobse b2b DJ Tennis
(In alphabetical order):
AKA AKA – Ante Perry – Bondi live – Format: B – Go!Diva – Jan Oberlaender – Juliana Yamasaki – Juliet Sikora – Junge Junge –Monoloc – P.A.C.O. – Phil Fuldner – Prismode & Solvane – Resistohr – Sarazar – Sascha Braemer – Sven Weisemann
Residents (In alphabetical order):
Alexia K. – Andre Knubel – Cali Boom – Cutmaster Jay Khetama – Dennis Siemion – Der Wagner – Kareem – Kev Gold – Kohonnes Kyle Pe – Man at Arms – Max Fleischhacker – Mgness – Misono – Peddy West – Rookie Sunder – Sorgenkint – Steve Stix – Sven Kerkhoff – Tinituz – Tobias Lueke – Vogelfrei – and many more…
Get your Docklands ticket now and join the 10th anniversary on June 1st 2019 in Münster, Germany!
Tickets:
www.docklands-festival.de , and on Ticket.IO