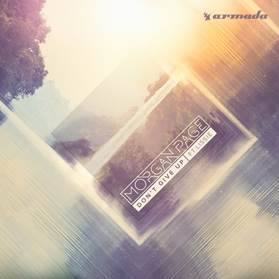 Morgan Page feat. Lissie - Don't Give Up
Morgan Page is the latest major artist to join the ranks of Armada Music. The American producer and DJ has been among dance music's elite for almost a decade, having been nominated for two GRAMMY awards, and charted numerous albums and songs on the Billboard and radio charts. Page's next single – his first under the new partnership with Armada – 'Don't Give Up' feat. Lissie, is out TODAY, Friday, November 18th.

From Morgan: "I'm thrilled to be joining the Armada family. I have so many new originals coming up – can't wait for the world to hear them!"

From Maykel Piron, CEO, Armada Music: "We are really excited to work with Morgan Page. He has been invaluable to the development of the scene for so many years, and is as relevant as ever today. We are really glad for the chance to be a part of that."

About Morgan Page:
GRAMMY-nominated Producer/DJ Morgan Page is ubiquitous within the dance music scene – his latest album, DC to Light (2015) features Dance Radio hits "Running Wild," "Safe Till Tomorrow," and "Open Heart" and debuted at #1 on the Billboard Heatseekers chart and #3 on Dance/Electronic Albums chart. The record features numerous guest appearances, including tracks with Angela McCluskey and frequent-collaborator Lissie, who worked with Page on 2008's GRAMMY-nominated "The Longest Road." Page holds a Las Vegas residency at The LIGHT Vegas at Mandalay Bay and previously held a three-year residency at Wynn Las Vegas. In 2016, Page and Sirius XM celebrated the 300th episode of Page's Sirius XM show In The Air with a 2-hour live to tape broadcast from LIGHT. Over the years, Page has performed landmark sets at festivals across the world, including the Coachella, Electric Daisy Carnival, Electric Zoo, and Ultra Music Festival, as well as countless shows in the world's biggest clubs.

Besides music, Page is driven by two other passions: the environment and technology. The Tesla-driving producer has installed solar panels on the roof of his home to power his recording studio. As a proponent of emerging technologies, in 2013 Page brought to life the groundbreaking Morgan Page Presents MPP3D Tour, a forward-thinking, immersive visual experience utilizing 3D technology. In addition, Page partnered with Oculus, DTS, and Alienware to produce the first-ever virtual reality lyric video for standout single, "In The Air." DC To Light follows In The Air, which debuted at #1 on Beatport's "Top 100 Albums" Chart and #6 on Billboard's Heatseekers Chart. The title track reached #1 on the Billboard Hot Dance Airplay Chart, and held a Top 10 spot for an impressive 25 weeks.