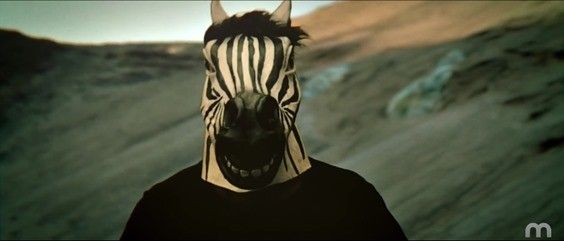 Mooji - Double Agent EP
Mooji is the eclectic alter-ego of much-lauded techno producer, Kramnik; a new production alias that explores elements of acid-jazz, dub, funk, down-tempo and blues. The sound of Mooji is trippy, intoxicating, and musically ambitious, and on 16 October we get the first taste, with a 3 track EP. The 'Double Agent' EP features the stand-out single, 'Medley', with Jamaica's premier dub guru, Lee 'Scratch' Perry on vocals, available for free download on the Mooji website. Medley launches with a dark and visually stunning music video, expertly shot to match Medley's infectious dub groove. Watch it now:


Following the success of his debut 'Dark Matters' LIVE Album Mix, Kramnik moved to Berlin and immersed himself in the city's artistic vibe. Taking his music back to basics, with a heady mix of songwriting, improvisation and live instrumentation, Mooji was born.

The 3 track EP that launches Mooji is a perfect introduction to the ambitious and genre-bending mix of styles found on Mooji's 'Double Agent' album released next year.
Kicking off with a powerful statement is 'Don't'; an electro-indie, future classic, that delivers a forceful protest against repression in society. This powerful and intoxicating groove centres around an industrial bassline, heavy drumming, and menacing vocoders generated by Mooji himself.

After the driving intensity of 'Don't', Mooji strips back the tempo on 'Medley', a dubby journey featuring Lee 'Scratch' Perry. A master of reinvention and re-contextualisation himself, Perry's wise, gravely tones add depth and weight to Mooji's dubbed out, experimental groove.

The accompanying video, shot on location in Sweden, has a polished cinematic feel with Medley's dark dub vibes providing the perfect soundtrack. It sees a crazed woman at the wheel, driving across a sparse and uninhabited stretch of land, lip-syncing to Perry's vocals. For reasons unknown, she has kidnaped a zebra-hooded Mooji who she unlocks from the boot, before setting the car on fire and losing herself in a series of tormenting dance moves.

Rounding off the EP is 'So Good', an artful blend of sexy slide-guitar effects and hypnotic vocals, by none other than blues legend, John Lee Hooker, all mixed with open strum chords into a gentle, trip-hop excursion. Mooji's studio mastery shines through as he layers multiple effects, adding depth to this chilled and bluesy trip.

The 'Double Agent EP' is a welcoming first taste of Mooji, showcasing an artist in evolution; an organic and earthy sound, masterfully bridging the gap between electronic production and live musical virtuosity.

It also features two remixes of 'Medley' and 'So Good', courtesy of Pier Boston and Trama respectively, after they pipped hundreds of other entrants to the post, to win a global remix competition. Sicilian composer and producer, Pier Boston, has 15 years' experience under his belt, whilst French producer, Trama, has had success with his own productions, playlisted by the likes of Laurent Garnier and Ritchie Hawtin.

The 'Double Agent' EP will set the stage for the now much-anticipated debut artist album of the same name, due for release in February 2016.

Get your free download of Medley here http://www.moojimusic.com/medley-free-download/