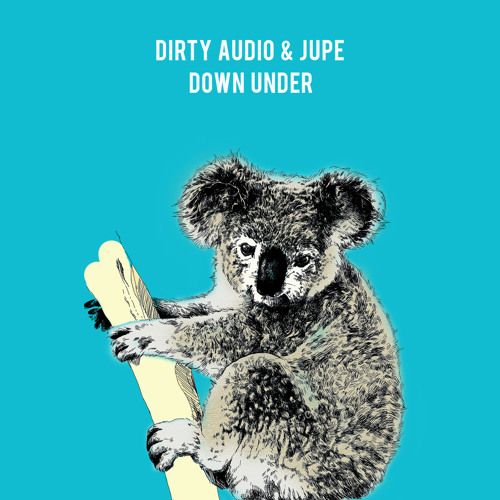 Dirty Audio & Jupe - Down Under
It may be his birthday, but Dirty Audio is giving away a free download as a gift to his fans: a heavy-hitting, head-banging track entitled "Down Under" in collaboration with Jupe. Taking its namesake from Australia, where Dirty Audio finished its production, "Down Under" wastes no time getting to the point, with machine-inspired drops and electro synths that beg bodies to get thrashing on the dance floor. As for the collaboration with the sixteen-year-old maestro Jupe, Dirty Audio says "I was supporting KRNE & Jupe's track "Quartzz" in my sets and Jupe reached out and sent a cool idea. I worked on it and finished it in Australia during my tour, hence the name Down Under." Snag this free download as a soundtrack to your next big night out!
Dirty Audio has been crushing the game over the last year with some of the most explosive tracks in bass and electro music. Dirty Audio's previous tracks include an explosive remix of Afrojack's "Used to Have It All," a remix of Yellow Claw's "Ocho Cinco" and his original production with Max Styler, "Roller Coaster." All three releases were extraordinarily well received by fans and industry tastemakers alike, bolstering Dirty Audio's resume as he blazes full steam ahead through 2017. He went on tour in Australia and New Zealand earlier this year and recently debuted in Asia at WOMB Tokyo, bringing his electrifying live sets to all corners of the globe. Look for Dirty Audio to be invading the airwaves or coming to a city near you this year as he rides this unstoppable wave of success.