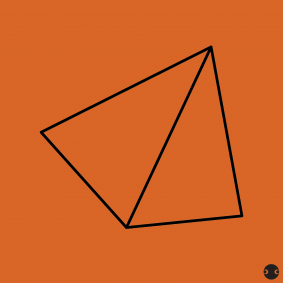 Fake Mood - Drama EP
Connected welcome Russian duo Fake Mood for a terrific new three track EP that is filled with atmosphere and depth.
Viktor Petrov and Dmitry Kokhan hail from St Petersburg and united in 2015 to create their very own take on the contemporary dance scene. From charming electro to ethnic influences, surreal sound textures to floor focussed grooves, they have a wide remit and place plenty of importance on musical aesthetics and textures. Fake Mood have also worked closely with top vocalists like Jinadu, Lazarusman, Aquarius Heaven and Shawni and released on Get Physical Music, Exploited Ghetto and Time Has Changed. Fans include Solomun and Kollektiv Turmsrasse and these latest three efforts make another lasting emotional impact.
Opener 'Drama' is a spine-tingling and enchanting deep house track. Shamanistic chants up top are paired with sublime string stabs as the slow burning grooves roll on down low. It's full of class and rich with worldly influences from start to finish.
The equally standout 'Caravan' is just as patient and absorbing, with lots of open space filled with subtle details – bird calls, guitar twangs, dreamy pads – as the soft and warm kick drums unfold at an inviting pace. It's a track that really casts a spell. Finally we have 'Stoinole', where the drums are at a perfectly hypnotic pace, with deft synth modulations and more vocals and bird calls colouring in the airwaves. It's majestic, musical house that carries you into a different world.
This is a supremely well-crafted EP filled with truly resonant and journeying deep house.
Tracklist:
1. Drama
2. Caravan
3. Stoinole