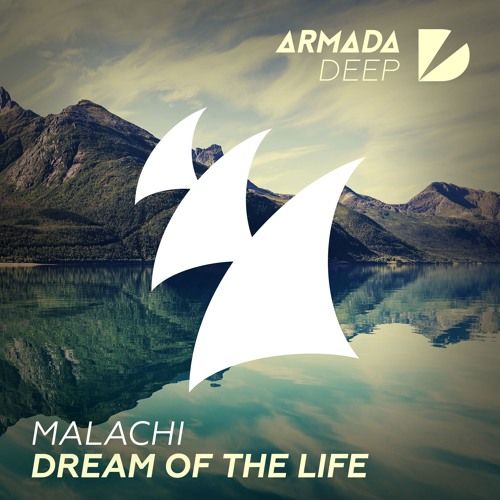 Malachi - Dream Of The Life
Malachi (pronounced Mal-a-kai) is the exciting new production guise from highly respected British DJ/ producer, Graham Lord (Audiowhores / Word of Mouth), as he gets set to unleash his debut solo release, 'Dream Of The Life', on Armada Deep. 'Dream Of The Life' is an emotive slice of Deep House. It comes drizzled with lush cinematic synth-scapes, a gut wrenchingly good piano hook and is teased with dreamy, hypnotic vocals that dance the beat of Malachi's sublime drum science – arguably the makings of a monumental solo debut for this musical heavyweight!
"I'm really excited about 'Dream Of The Life' as it's my first release as a solo artist. After 15 years of producing as one half of Audiowhores you could say it's a bit of a life changer. The track itself is a straight up Deep House tune with Trance like elements. I think it will appeal to the younger kids who are just getting into House Music all the way through to your older House heads." – Malachi
Manchester's Malachi (aka Audiowhores, Graham Lord, Word of Mouth) has been a DJ / Producer since 2000. "Malachi" is the new frontier for this well established artist who despite being young and progressive, was quoted as being a "House Music Veteran" by Toolroom Records in 2015. Early productions saw release after release as Audiowhores alongside partner Adam Unsworth on Soulfuric, Peppermint Jam and MN2S, collaborating with the likes of Kathy Brown, Julia McKnight, Ce Ce Peniston, Barbara Tucker and Loletta Holloway on vocals. Fast forward 7 years and you'll find a quantum leap from Soulful House to Tech / Deep House that has served to magnify Malachi's presence on Beatport & Traxsource. What followed can only be described as an onslaught of releases for the mighty imprints Defected, Toolroom, Noir and Lapsus Music, featuring collaborations with Stee Downes, The Shapeshifters, Joey Negro, Alex Mills, Mr V and more.