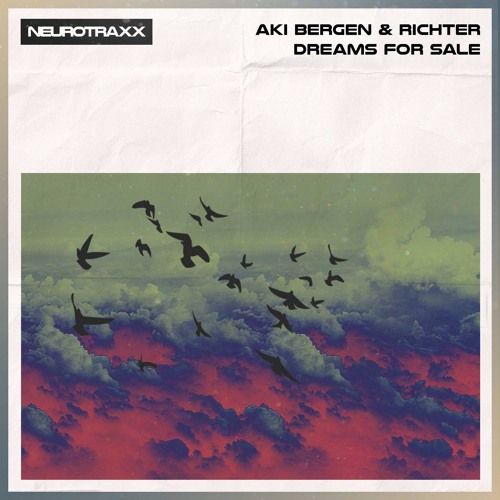 Aki Bergen & Richter - Dreams for Sale
When it comes to essential underground sounds, Aki Bergen and Richter are an assured team. The pair of Italians run their own Neurotraxx Recordings label and have been kicking out the jams for years. Now they are back in action once again with two more top tunes, one of which features the vocal sounds of Luben.
That track is a deep and spine tingling number that is built on a soft and pillowy bed of beats. It has glassy tinkles and brooding beats all meshed into one fine sound track that is as much designed for home listening as it is club sets. After a killer breakdown the whole thing builds again and really makes its mark. Emotional Response is then a more direct tune with driving rubber kick drums and sweeping synths. It is full of intrigue and subtle space vibes and really gets you going. Once again then this is a fine outing from two of the best in the game.