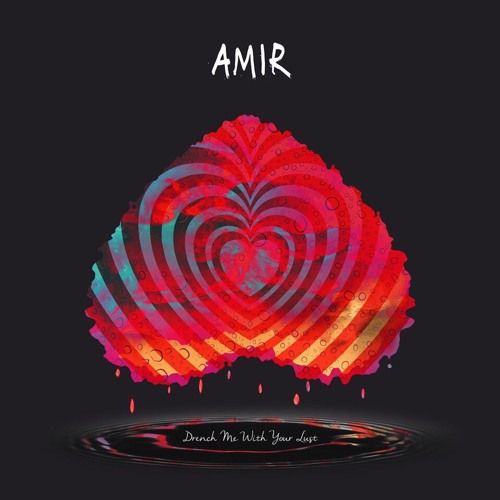 AMiR - Drench Me With Your Lust
Following the success of his debut solo release, 'Save Me', London-based producer AMiR is back with a summer-ready single, 'Drench Me With Your Lust', available to buy or download via all digital providers.
'Drench Me With Your Lust' is a feel good creation, bursting with flavour and energy across its 4-minute duration. Easing the listener in with AMiR's sultry vocal piece, the track is built up with funk-driven instrumentals and a laidback bassline. Inspired by some of the world's largest Pop and R&B icons, AMiR tips his hat to the likes of Michael Jackson and Bruno Mars in his sound. Showcasing his effortless vocal range, and innate production abilities, AMiR's musical talents beam out of this record. The perfect addition to your Spotify playlist, 'Drench Me With Your Lust' is destined to create serious waves over the next few months.
AMiR's passion for music was ignited at a young age, appearing on stage for the first time at just two-and-a-half years old. Teaching himself to play the guitar as a child, he dedicated his free time to learning how to play instruments and writing his own songs. The self-taught multi-instrumentalist took on any opportunity to sing and dance that came his way, and devoted all his time and energy to music. Spending time in LA, Miami, New York and Copenhagen over the years, AMiR has worked with an array of Grammy winning producers. Recently teaming up with Peter and Daniel (Matoma, Galantis, DFA) and Patrick Patrikios (Little Mix) in the UK, AMiR has created a selection of sensational tracks to add to his collection. At just 23 years old AMiR's productions shine with a musicality beyond his years, and will continue to turn heads all over the world.