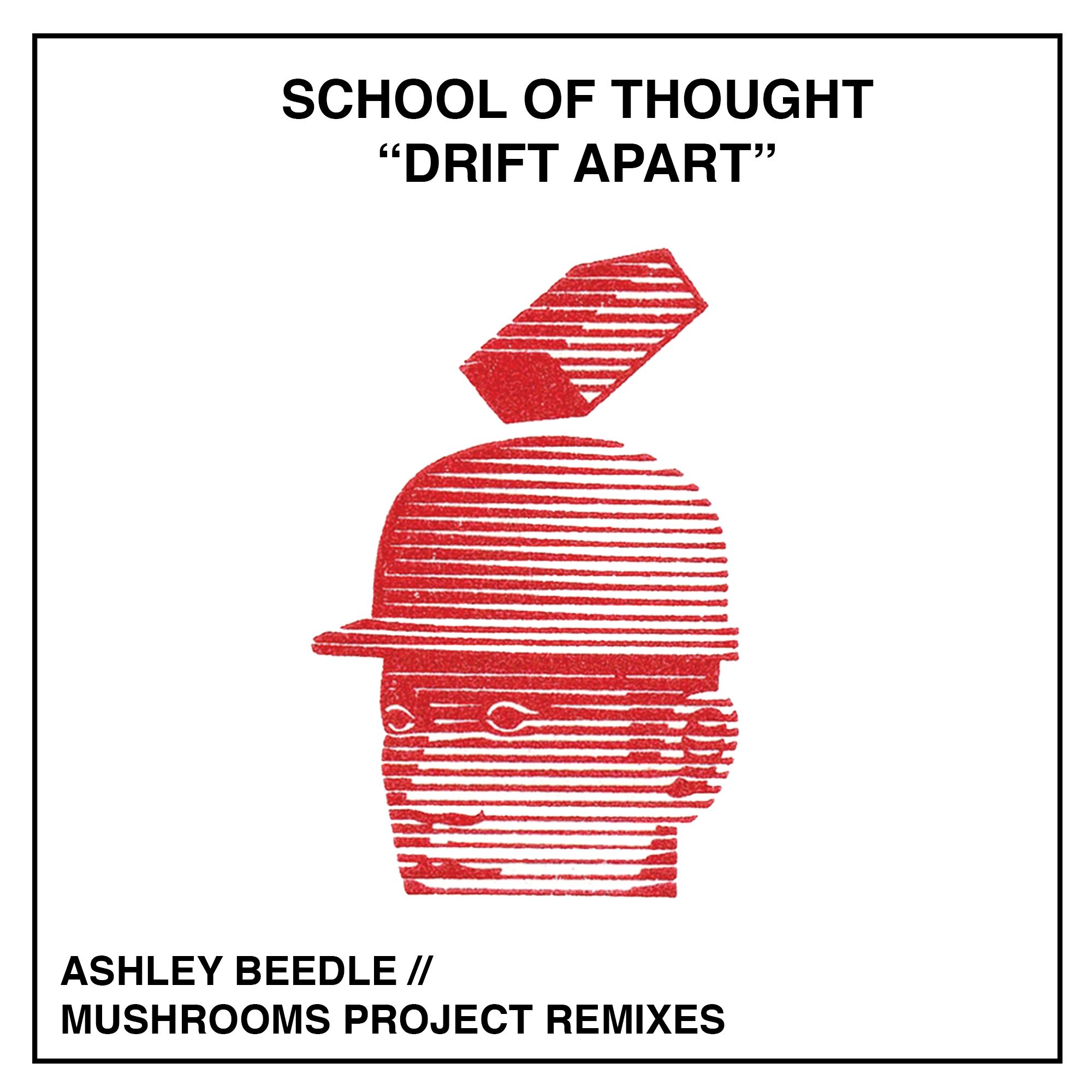 School of Thought - Drift Apart
The hotly tipped Nine Lives Recordings, out of L.A. continues its narrative with a second standout single. Reaching back once again, the label has licensed the stellar 'Drift Apart' by School of Thought AKA producer Jon Williams and presents it here with brand new remixes from Mushrooms Project and Ashley Beedle.
'Drift Apart' first saw the light of day as part of School of Thought's 1996 'Untitled' EP and was the product of a twisted late night session in London. In Williams' own words…
"I was in the UK in the summer of 94, touring with the Hardkiss brothers. We were staying in London at the time and I got the opportunity to spend an evening in the DaDa Rooms in South London, the studio where Chemical Brothers recorded some of their early tracks. George Holt was the engineer there, and had made a big batch of Bhang Lassi. We shared a couple of glasses and started to work on some beats, as you do. By the wee hours we had a nice dubby groove going, but it needed something. Lindsey, my girlfriend at the time, jumped in the booth and started scatting. George ran the vocals through one of his old delays, and that was it. One take and off we went for breakfast."
Nine Lives Recordings now bring this overlooked gem to the fore once again, introducing it to a whole new audience. The original mix still sounds incredibly fresh with its spaced out vocals and live sounding percussion underpinned by rock solid bass and drum patterns and is sure to make its way back into the boxes of DJs across the globe.
The first of the two remixes comes courtesy of Italian production duo Mushrooms Project, a pair who fuse live instrumentation with the synthetic to create a distinct and often psychedelic sound. They have previously released on the likes of Bear Funk, Is it Balearic! and Hell Yeah! and deliver the goods once again here with an epic, near twelve minute mix that is heady and hypnotic.
The package is closed out with a reworking from celebrated UK producer Ashley Beedle. Here the former X-Press 2 and Ballistic Brothers man delivers a mesmerizing mix that pushes the vocals up top and backs them with subtle bass, piano chords and blissful pads, sublime stuff!
Nine Lives are only two releases in but they have done it again here, pulling together a wonderful package that is a must for music lovers everywhere.
Tracklist:
1. Drift Apart (Original mix)
2. Drift Apart (Mushrooms Project remix)
3. Drift Apart (Ashley Beedle remix)