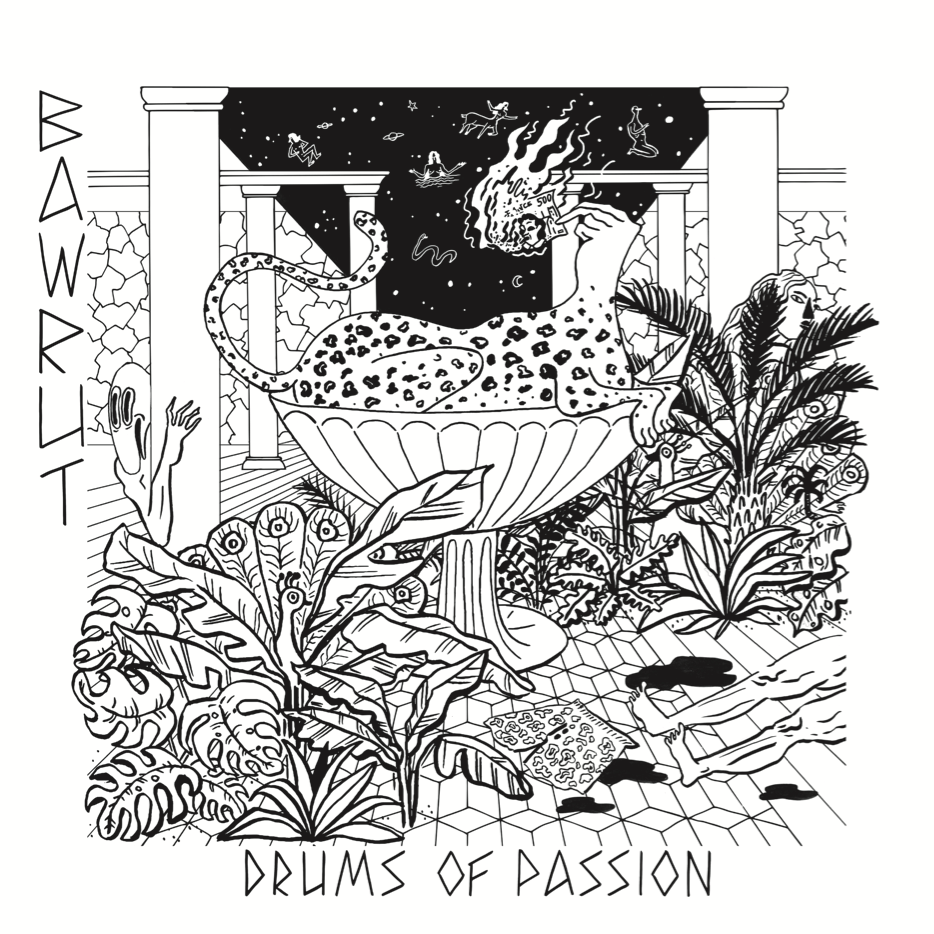 Bawrut - Drums Of Passion EP
Lyon's Hard Fist Records returns with its second release this November, Bawrut's 'Drums Of Passion' EP.
Hard Fist Records : ''It s not so usual to recognize a producer's sound on the first listen but Bawrut is one of them. After a first release on Ransom Note's label in 2016 with the remarkable Ciquita, the Italian, and Madrid based producer expands on each new release with a circle of supporters including Jackmaster, Optimo, Avalon Emerson, Roman Poncet and Moscoman.
For his 3rd release, Bawrut joins the young French label Hard Fist, it's hard to put a label on this record, and that is what we like. Like a sorcerer, Bawrut mixes a wide range of influences and energies, concocting a percussive and acid potion based on organic grooves and heavy hypnotic beats that drive the dancer into a trance.
The 3 tracks of « Drums Of Passion » are built on the foundations of French, African and Italian songs, which shows its richness and singularity. You can meet here Serge Gainsbourg, Enzo Avitabile or Tony Esposito, a surprising record from a surprising producer. Bawrut manages to create a mystical and perfect match of those cultures, with a spiritual and unexpected result. Like ephemeral tribes sharing their language, music and beliefs on a dance floor, with no boundaries.
If you want to understand the nature of this record you have to look at the releases name. « Drums Of Passion » is borrowed from an album of Babatunde Olatunji, released in 1959. A manifesto that is reminiscent of the idea that music is a universal heritage with unknown origins, fed by the influence of our ancestors.
With this second release, Hard Fist established its weird identity, still heading in cosmic, queer, tribal and unexpected directions.''
Bawrut's 'Drums Of Passion' EP is out on Hard Fist Records 15th November 2017.
Tracklist:
1. Chien De Temps
2. Pregamell
3. Conga