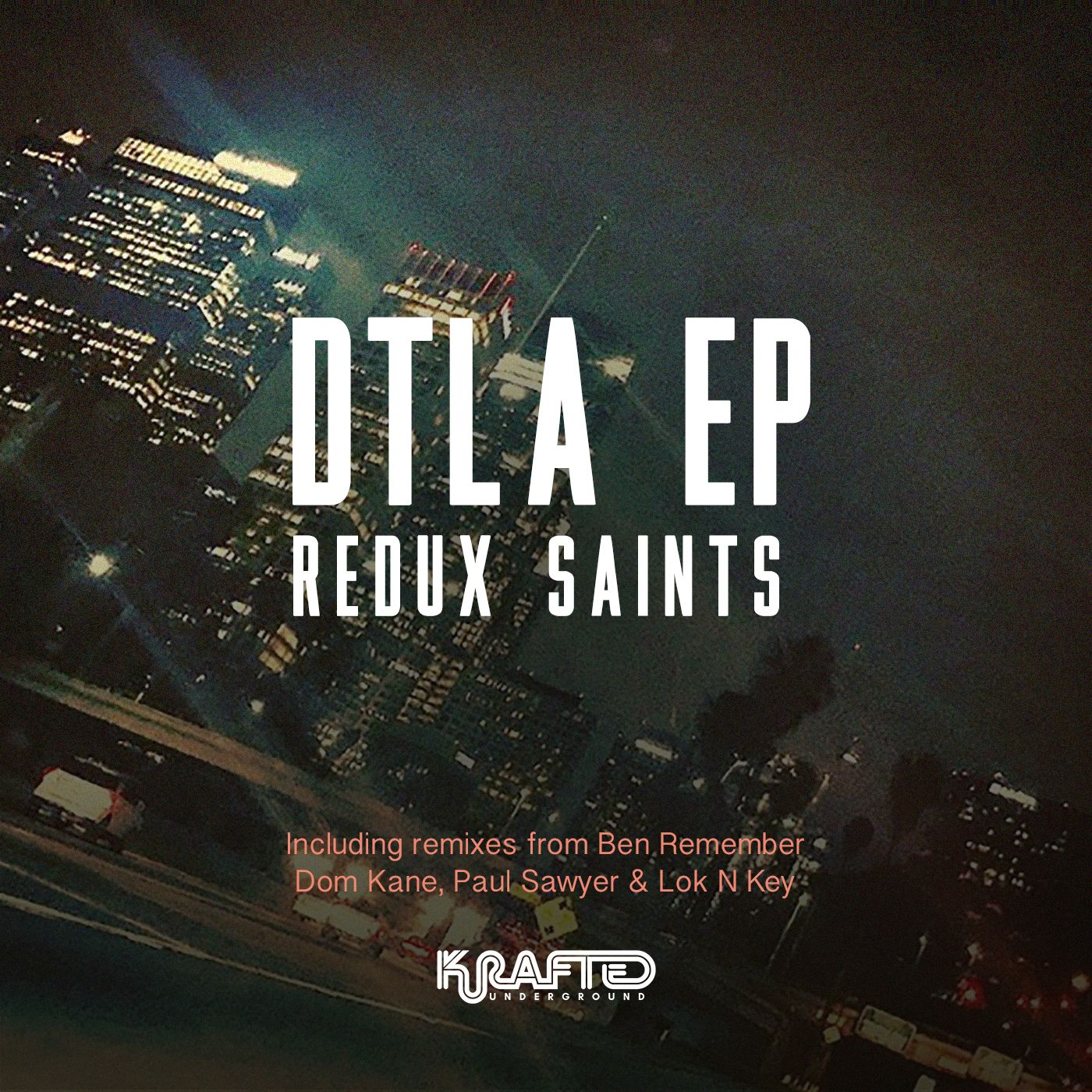 Redux Saints - Dtla EP
The fast-emerging Redux Saints returns to Krafted Underground this summer with a blistering EP of new material.
The original productions in the DTLA EP showcase the distinctive sound this LA-based producer is developing – combining progressive, dark melodies with thumping tech house beats.
Early DJ support has come from from the likes of Maceo Plex, Danny Tenagila, Oscal L, Jhonsson, Marco Carola, Richie Hawtin, Joseph Capriati, Golf Clap, Brett Gould, Mark Knight, Benny Benassi, Riva Starr, & Chus & Ceballos.
The remix package offers a range of interpretations from some very exciting producers. Dom Kane's remix of DTLA serves up a deep bass line that targets the darker floors. Paul Sawyer's remix of DTLA provides an epic backdrop of cinematic drums that are then answered with an acid sounding synth. Lok N Key's deep tech remix of Fiend empowers the dance floor with its driving bass line that hypnotically blends with a melodic synth journey. And finally, Ben Remember's remix of Once Upon A Country delivers a late-night industrial tech house feel that will be played well into the after-hours.
The release of this EP is a precursor to the launch of an entirely new concept. Deep Tech Los Angles (DTLA) is a collective of LA-based producers committed to bringing cutting-edge, underground Tech House into the city. Expect a series of singles, a compilation album plus a number of performances in downtown Los Angeles to follow in September 2017.
Buy Link:
Beatport: https://www.beatport.com/release/dtla/2071617
Social Links:
Redux Saints Info:
https://soundcloud.com/reduxsaints
https://www.facebook.com/reduxsaintsmusic
https://www.instagram.com/reduxsaints
https://twitter.com/reduxsaints
Krafted Info:
www.krafted.co.uk
http://www.twitter.com/krafted_
https://soundcloud.com/kraftedmusic
https://www.facebook.com/EJUnderground
Track List
Redux Saints – DTLA (Original Mix)
Redux Saints – DTLA (Dom Kane Remix)
Redux Saints – DTLA (Paul Sawyer Remix)
Redux Saints – Fiend (Original Mix)
Redux Saints – Fiend (Lok N Key Remix)
Redux Saints – Once Upon A Country (VIP Mix)
Redux Saints – Once Upon A Country (Ben Remember Remix)